On any given day, the rare-book trade can cough up anything from an illuminated medieval manuscript to the pages of an unfinished novel. This week, an unusual offering caught my eye: an illuminated manuscript that was not medieval at all.
During the eighties, a nameless Cold Warrior grew frustrated in his job for the Department of Defense and poured out his feelings in an unusual way. He was a midlevel (GS-11/GS-12) analyst working at the U.S. Army's Combined Arms Center, at Fort Leavenworth in Kansas. Every GS-11/GS-12 in that era would have been given a government-issue desk calendar, and this Kansas scribe made the most of his. Like a monk, he labored over his document every day, adding carefully crafted letters and elaborate drawings to what became, over nine years, a remarkably full chronicle of the decade.
There were outbursts of anger, often directed at senior officials of the U.S. government, and joyful moments of exultation, generally following victories for the University of Kansas basketball team. Events of worldly and even otherworldly significance were described in passing: the end of the Iranian hostage standoff, the Challenger disaster, small upticks and downticks in the tension of the Cold War. There were tender moments as well: memories of a friend, or an anniversary of a magical night long ago. He noted the riots in Poland and demonstrations in China and other places where the people were beginning to make themselves heard after decades of government suppression. The anonymous employee's irrepressible spirit seems to follow a parallel course, delighting in the creation of a secret treasure trove of writings in no way approved by his superiors. The full set of calendars is for sale from Boston Rare Maps for only five thousand five hundred dollars.
Many faceless bureaucrats have secretly harbored dreams of novel writing over the years, only to see their dreams trampled by unreasonable bosses or unsympathetic publishers. It is not entirely clear what the Kansas scribe was trying to achieve with his nonstop writing—or why it survived. But deep within the deep state, he found a voice.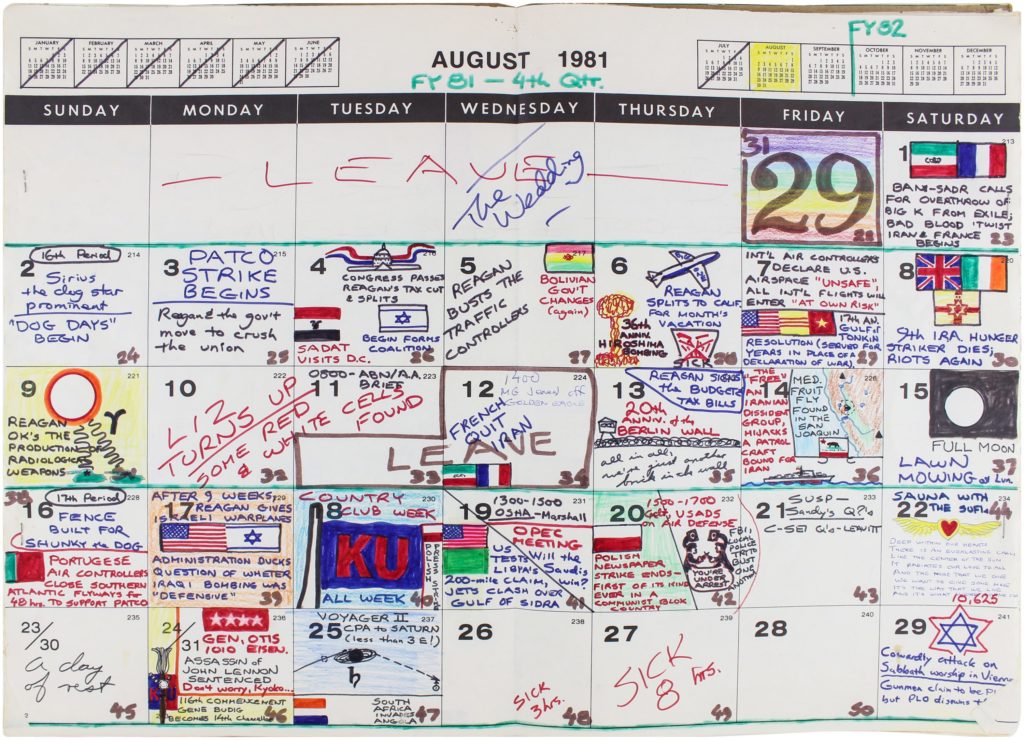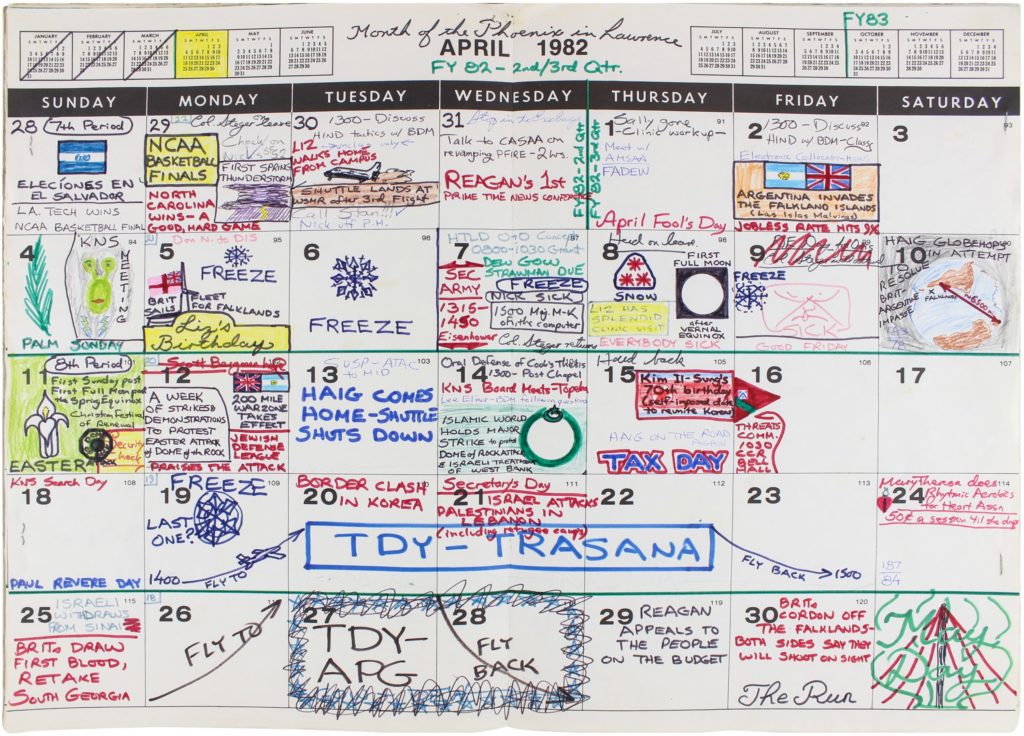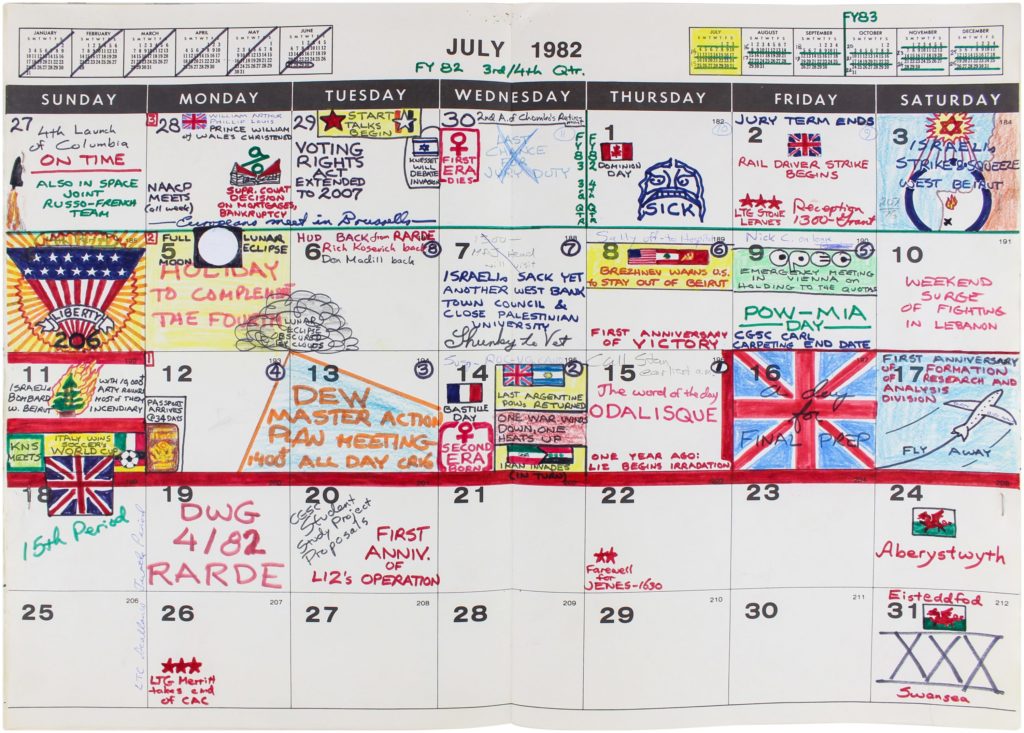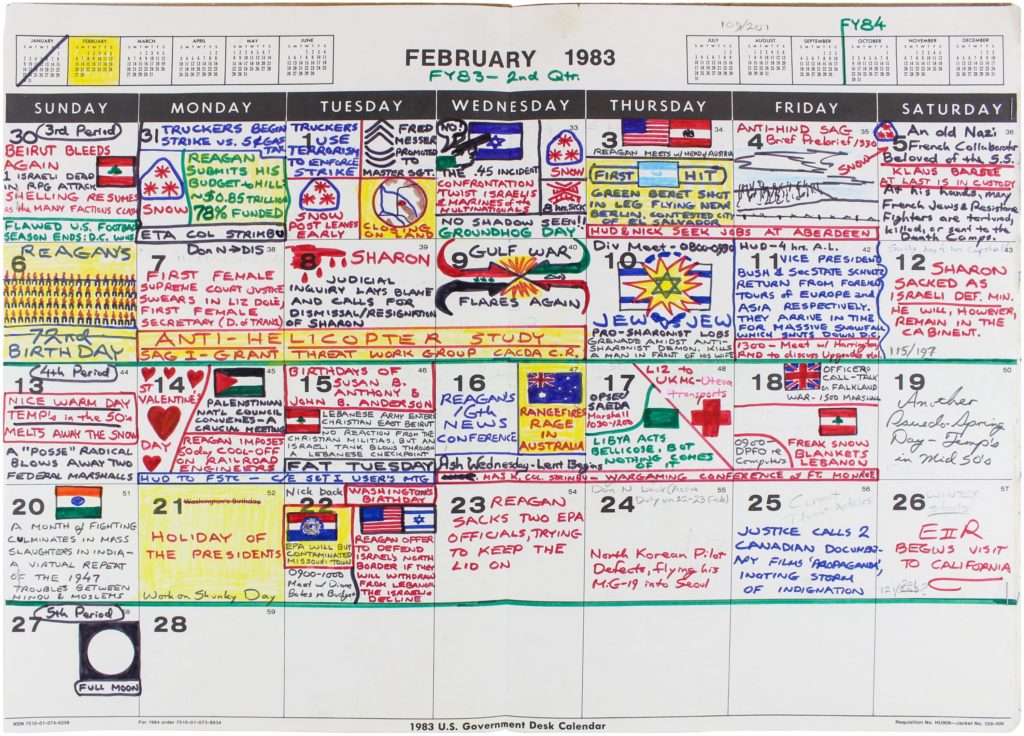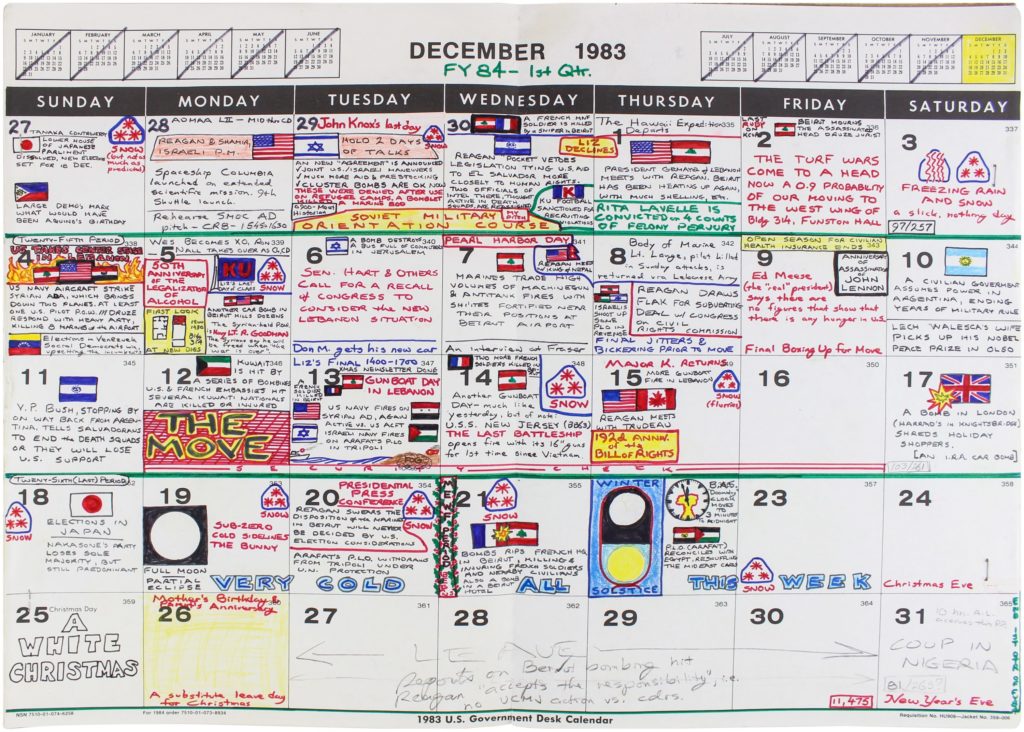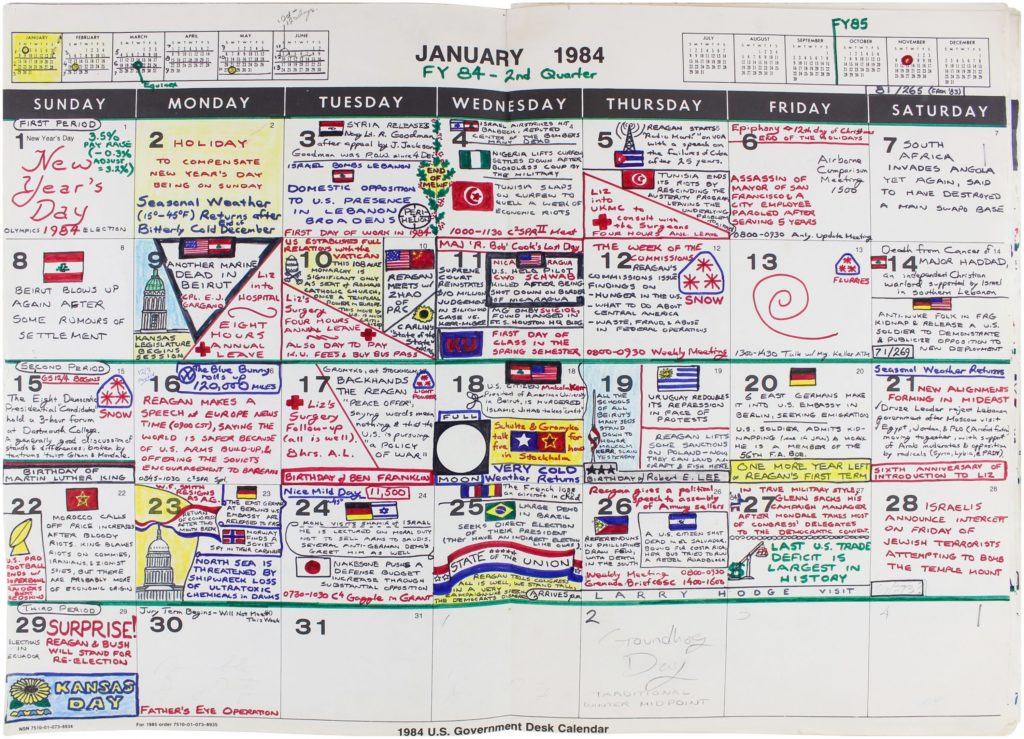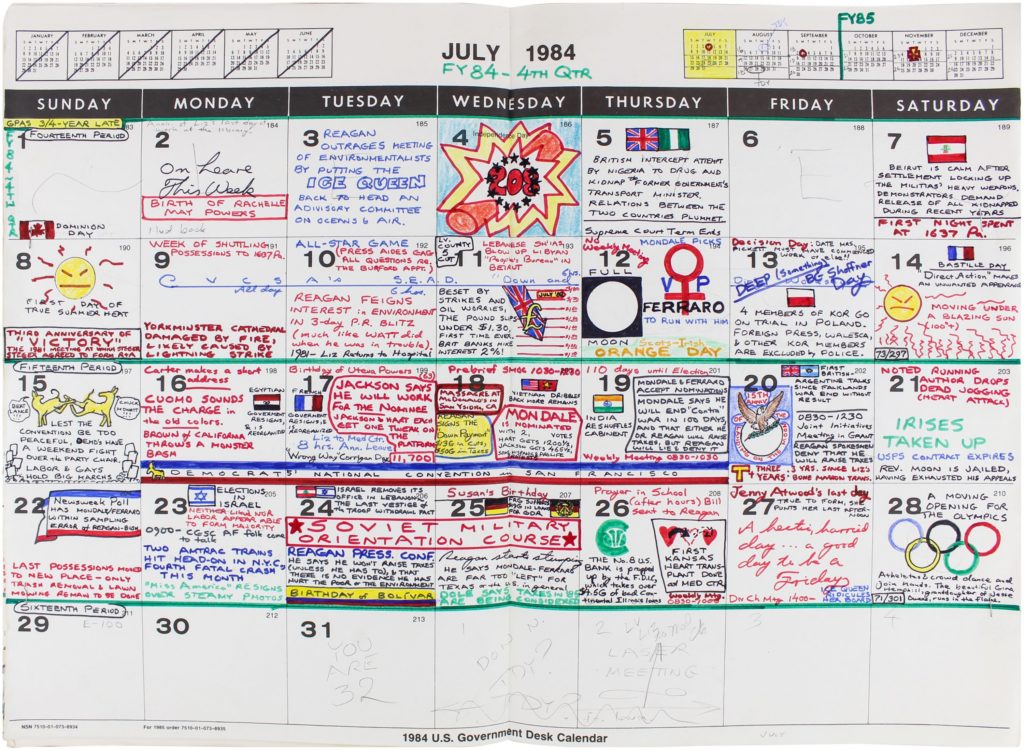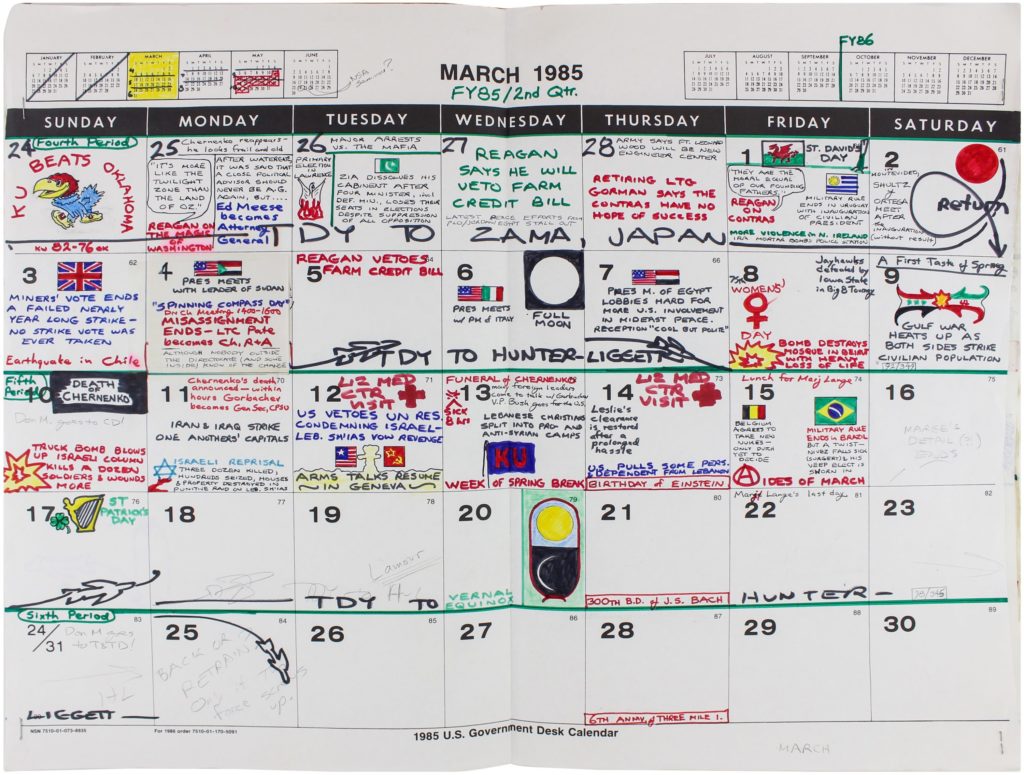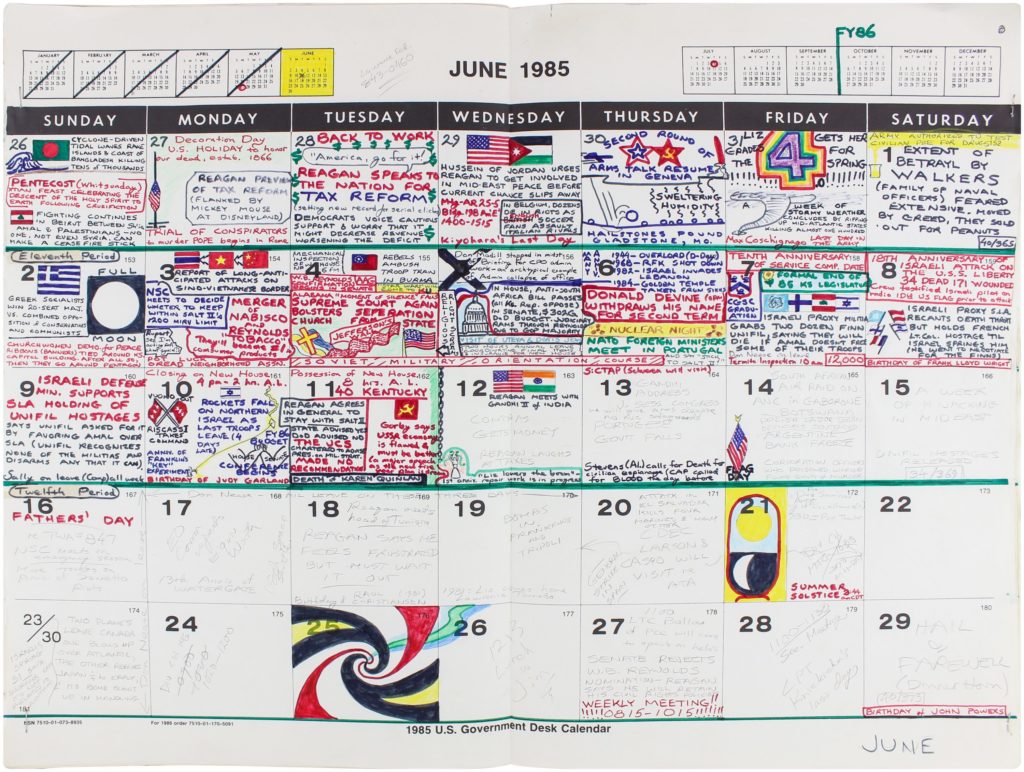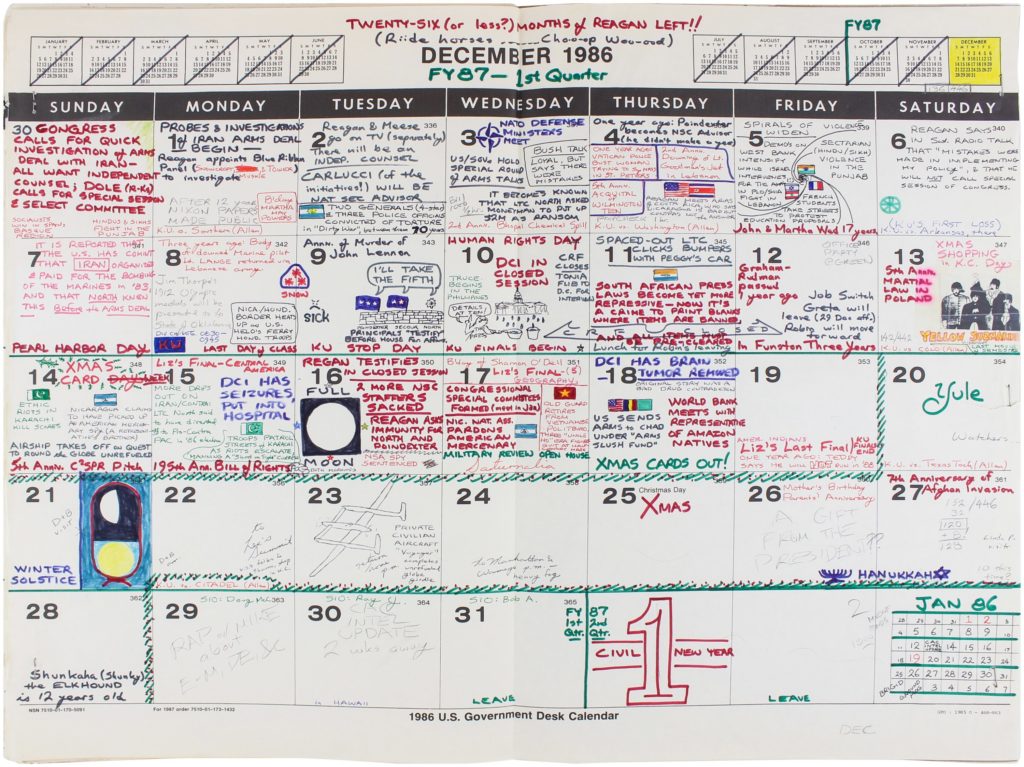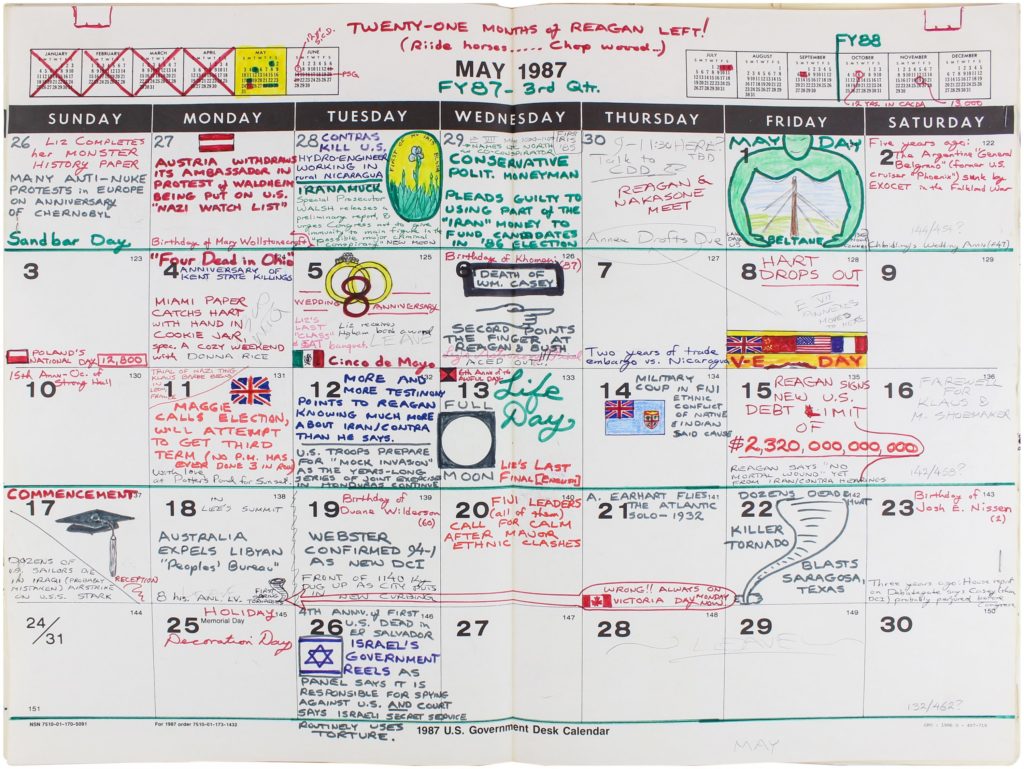 By Ted Widmer