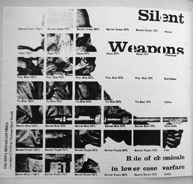 "Mess kit" is defined as "a portable set of usually metal cooking and eating utensils, used especially by soldiers and campers." For Norman O. Mustill, America's "messkit" consisted of silent weapons, play money, dancing the two-step, and industry in art. During the Vietnam War, when MESSKIT was published, that meant flamethrowers, napalm, Agent Orange, billions of wasted dollars, disastrous military strategy, torture and executions. No different from today, actually — just add cyberweapons and other upgrades.
MESSKIT front and back covers. (Click the images to enlarge them.)
MESSKIT
inside covers, showing inserts, author photo, thumbnail biography, and signature.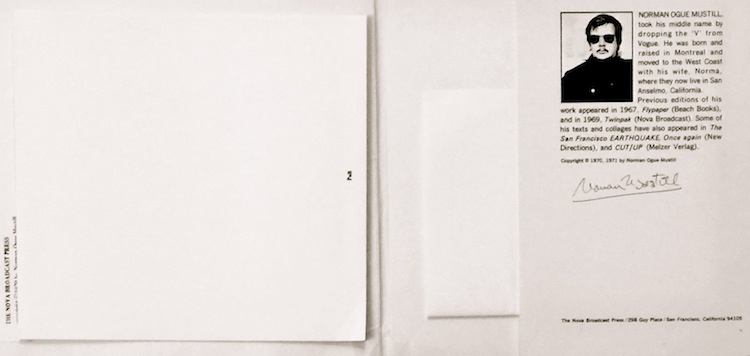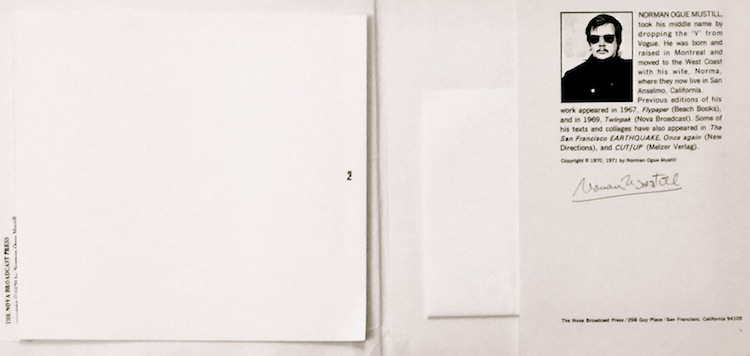 "Silent Weapons," an accordion-style poster foldout attached to the back of the MESSKIT front cover.


Three detached posters ("Play Money Not Negotiable," "Dancing the Vietnam Two-Step," "Industry In Art') unfolded from the pocket inside the MESSKIT back cover.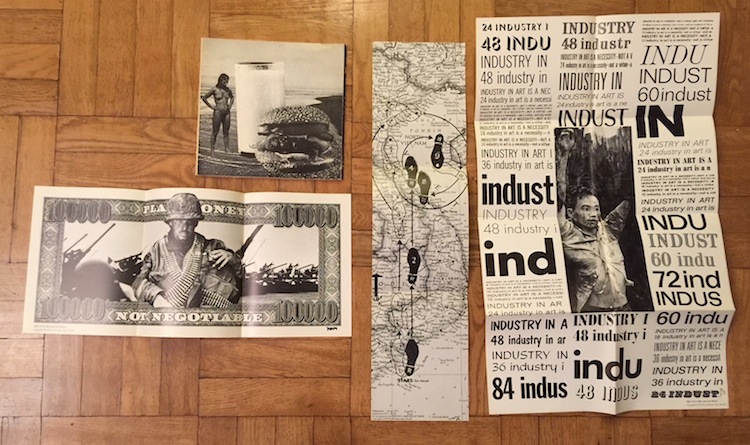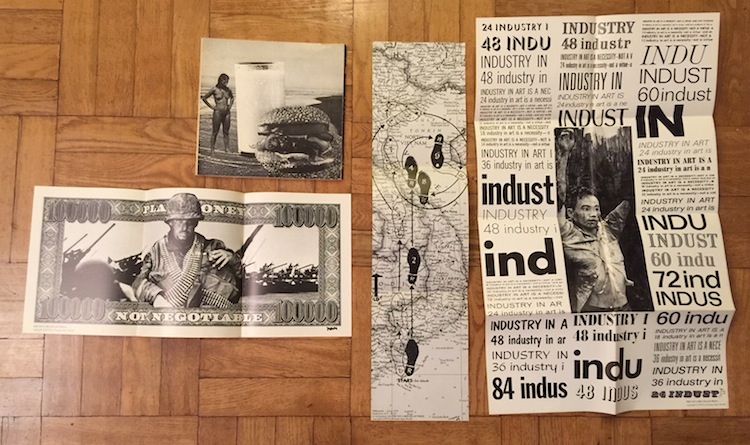 Norman Ogue Mustill took his middle name from the fashion magazine Vogue but dropped the 'V.' It was his one-word manifesto against everything fashionable. Born in 1931, he grew up in Montreal and moved to California in the 1950s. The last dozen or so years of his life were spent in Arizona's "high desert," where he died in 2013. MESSKIT was published in 1970 by Nova Broadcast Press.