William Levy, sometimes called "the Talmudic Wizard of Amsterdam," has died at the age of 80. A prolific expatriate American writer and editor, he left the United States in 1966 and earned a reputation as one of the leading intellectual and sexual subversives in Europe.
Levy was a master of literary outrageousness, an editor of The Insect Trust Gazette, International Times, publisher and editor of Suck magazine, and producer of the Wet Dreams Film Festival, as well as a poet and radio broadcaster.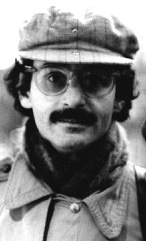 'Suck was a magazine of art and literature with sex as a theme.' — Bill Levy
His books and writings include:
Certain Radio Speeches of Ezra Pound (as editor)
ZOCK: The Outlaw Manifesto of the Century

William Levy: 'Beyond Criticism' (A Malcolm Hart Production)

Postscript: April 29 — A friend suggested expanding this blogpost and recommended adding these items, which he kindly provided. Both written by Levy, they are very much worth reading, One is entitled "NOTHING PERSONAL BUT . . . A Tale of Passion for Brion Gysin (from The Fanatic, No. 2, 1976, one of the zines Levy also edited); the other is entitled "Enter Mister Maurice," which was published online by realitystudio.org in May 2014.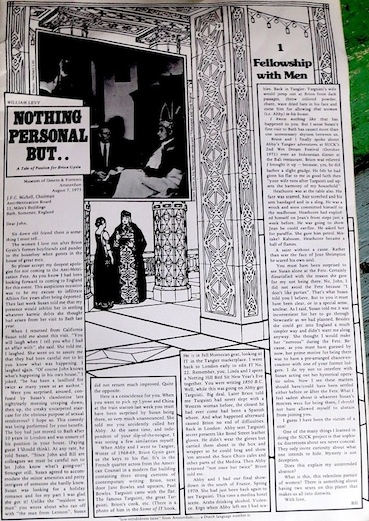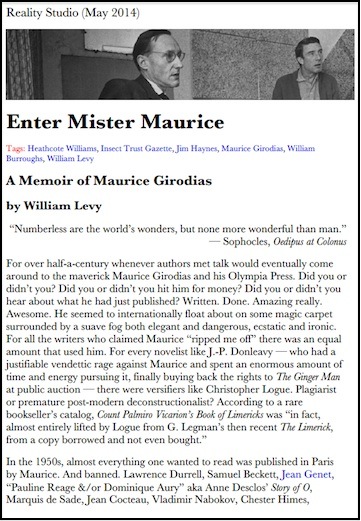 A further thought: "NOTHING PERSONAL BUT" concludes that "[o]ne of the many things I learned doing the SUCK project is that sophistic discretions about sex never conceal. They only invite curiosity about what one intends to hide." Which leads me to wonder whether William Levy was some kind of latter-day countercultural doppelgänger of Frank Harris.
.
.