WEDNESDAY, 25 JANUARY 2017
TOM CLARK
.
Brecht: from The Resistible Rise of Arturo Ui
Like it or not, this modern world of ours
Is inconceivable without the working man
If only as a customer. I've always
Insisted that honest work is no disgrace
Far from it. It's constructive and conducive
To profits. As an individual
The working man has all my sympathy.
It's only when he bands together, when he
Presumes to meddle in affairs beyond
His understanding, such as profits, wages,
Etcetera, that I say: Watch your step
Brother, a worker is somebody who works.
But when you strike, when you stop working, then
You're not a worker anymore. Then you're
A menace to society. And that's
Where I step in.

I've said repeatedly #Chicago would be one of the first cities under trump to be put under martial law as trump hates Chicago. Here we go.: image via Isa-Lee Wolf @IsaLeeWolf, 24 January 2017
For Chicago and Cicero
Are not alone in clamouring for protection!
There are other cities;
Washington and Milwaukee!
Detroit! Toledo! Pittsburgh! Cincinnati!
And other towns where vegetables are traded!
Philadelphia! Columbus! Charleston! and New York!
They all demand protection!
And no 'Phooey!',
No 'That's not nice!' will stop Arturo Ui.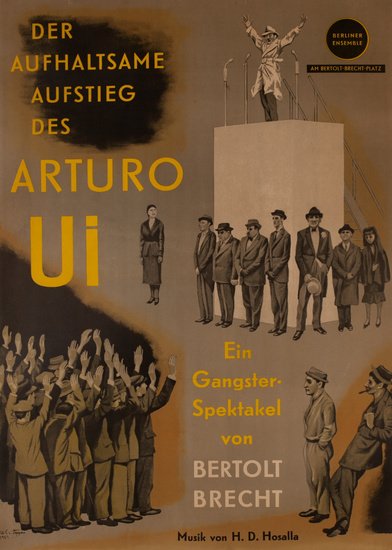 #bbcaq hope panel and all listening go see #IDanielBlake. Then, go see #ArturoUi if you want 2 understand how near disaster we are now #brecht: image via Liz Clements @LizClements, 4 November 2016
[Epilogue]
Therefore learn how to see and not to gape
To act instead of talking all day long
The world was almost won by such an ape!
The nations put him where his kind belong.
But don't rejoice too soon at your escape
The womb he crawled from is still going strong.
Bertolt Brecht (1898-1956): from The Resistible Rise of Arturo Ui, 1941


Rise of Arturo Ui. Polish Theatre Poster.: photo by eric ting, 6 July 2008
 La résistible ascension d'Arturo Ui. Habilleuse de tournée sur "La résistible ascension d'Arturo Ui", mise en scene de Dominique Pitoiset.: photo by Charlène Cadiou, 14 October 2016
Arturo Ui, Teatro Argentina, Roma.: photo by Marco Menu, 3 April 2013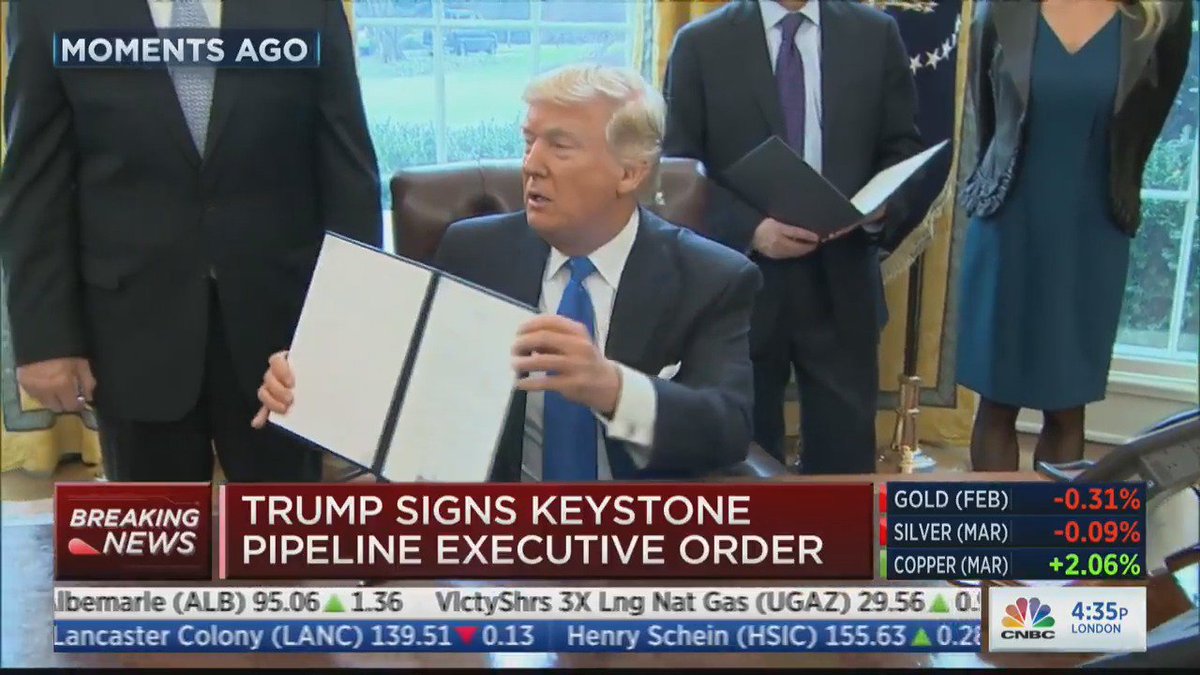 WATCH: President Trump signs executive orders to advance Keystone XL, Dakota Access pipelines
Reading The Pictures Retweeted CNBC Now
Reading The Pictures added, 
WATCH: "Top photos of '17" will have plenty from #StandingRock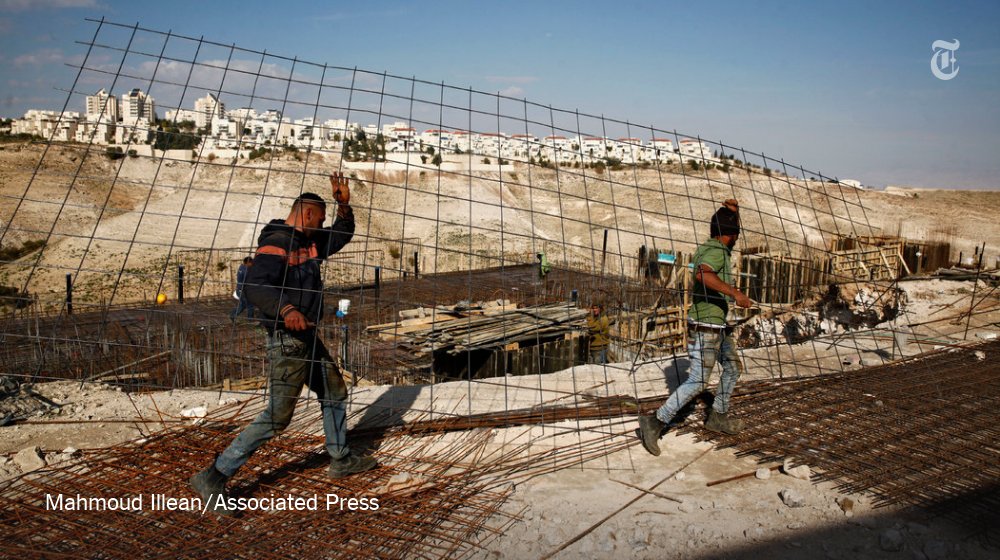 Emboldened by Trump, Israel approved the construction of 2,500 housing units for Jews in West Bank settlements: image via The New York Times @nytimes, 24 January 2017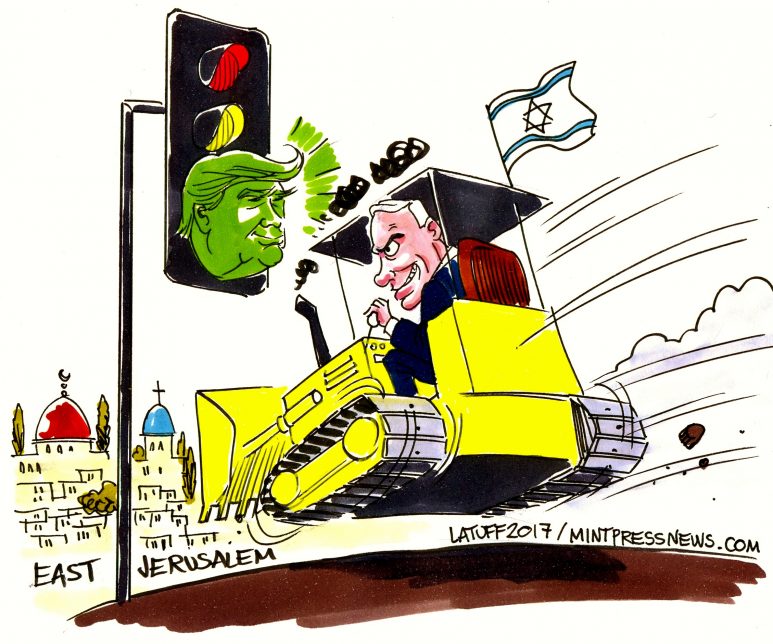 Israel approves 2,500 West Bank settlement homes, signaling new approach under Trump. @LatuffCartoons: image via Palestine Info Center @palinfoen, 24 January 2017
#Trump vient d'être investi comme 45ème président des #EtatsUnis Trump has just been invested as 45th president of #US. By @LatuffCartoons: image via Opération Boycott @opBoycott, 20 January 2017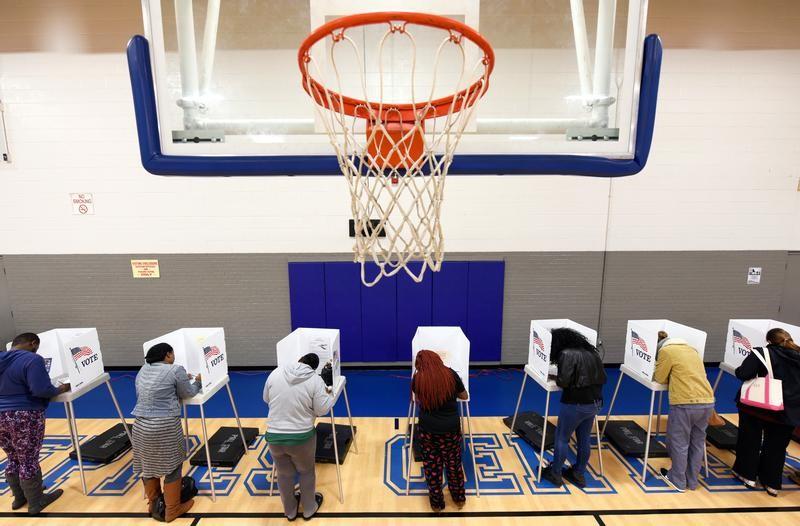 Despite no evidence, White House says Trump stands by voter fraud belief: image via Reuters Top News @Reuters, 24 January 2017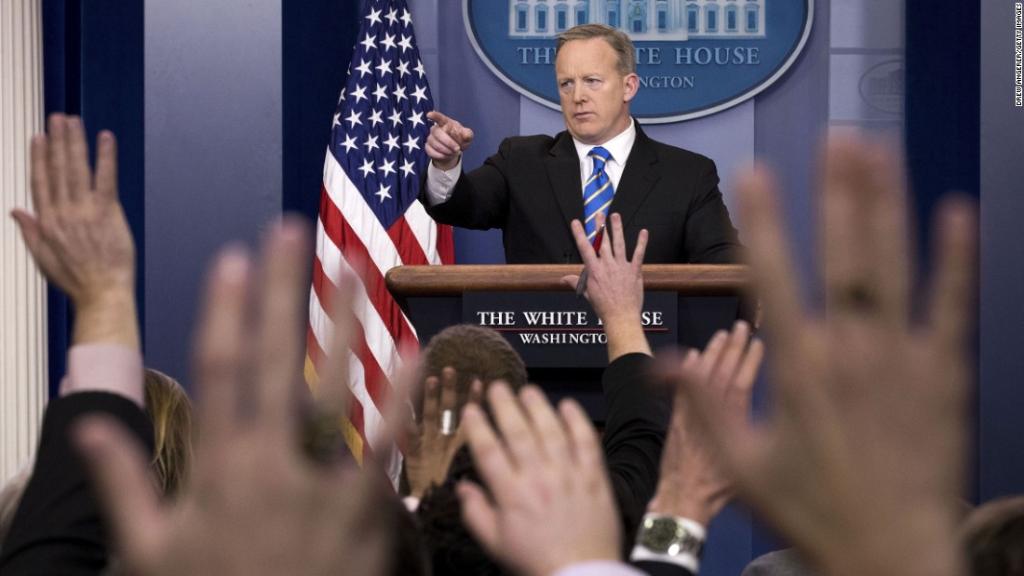 An academic behind voter fraud research says Trump misinterpreted his data: image via CNN Politics @CNNPolitics, 25 January 2017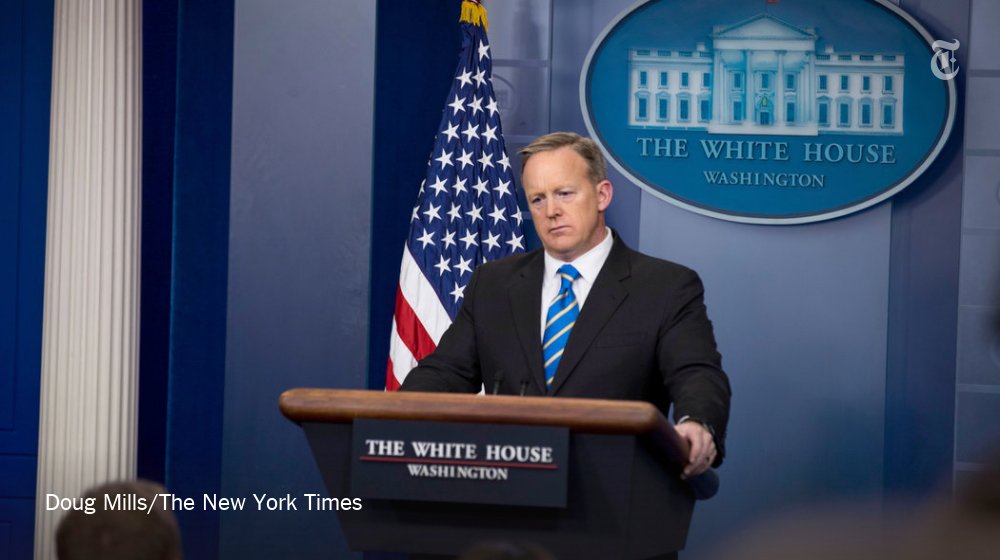 Trump sticks to his voting fraud story. Here are the facts.: image via The New York Times @nytimes, 24 January 2017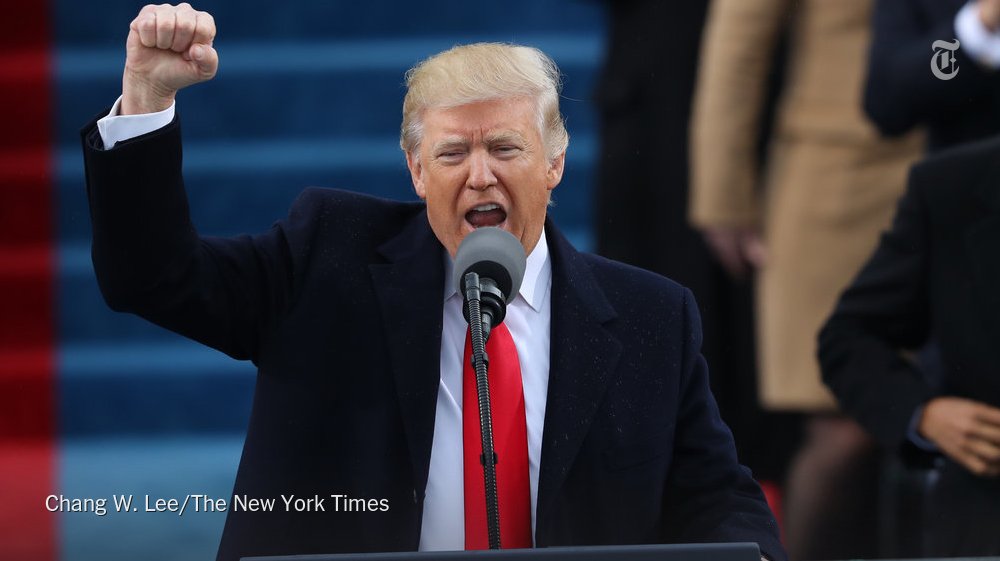 Trump's outrageous claims have a purpose: to destroy rational thought: image via The New York Times @nytimes, 24 January 2017
Report: Trump to Sign Order to Start Building Wall With Mexico
 Trump's wall: photo Edgard Garrido/Reuters, 23 January 2017
President Trump is expected to order the construction of a border wall with Mexico in an executive order on Wednesday, according to the New York Times. An executive order to direct federal funds to cover the wall's construction is slated to be signed during an appearance by the president at the Department of Homeland Security on Wednesday, the New York Times reported, citing White House officials. He has claimed that the wall, a central promise of his campaign, is vital to keeping illegal immigrants out of the country. The executive order for the wall's financing is set to be signed Wednesday in tandem with another order issuing a temporary ban on refugees from Middle Eastern countries. Trump hinted at the news on Twitter on Tuesday night, writing, "Big day planned on NATIONAL SECURITY tomorrow. Among many other things, we will build the wall!"– Daily Beast, 24 January 2017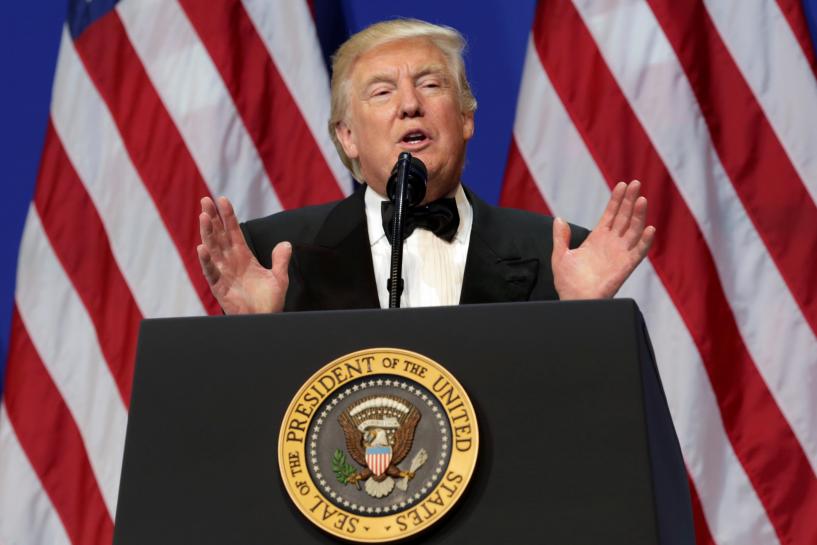 Trump expected to order temporary ban on refugees: image via Reuters Top News @Reuters, 24 January 2017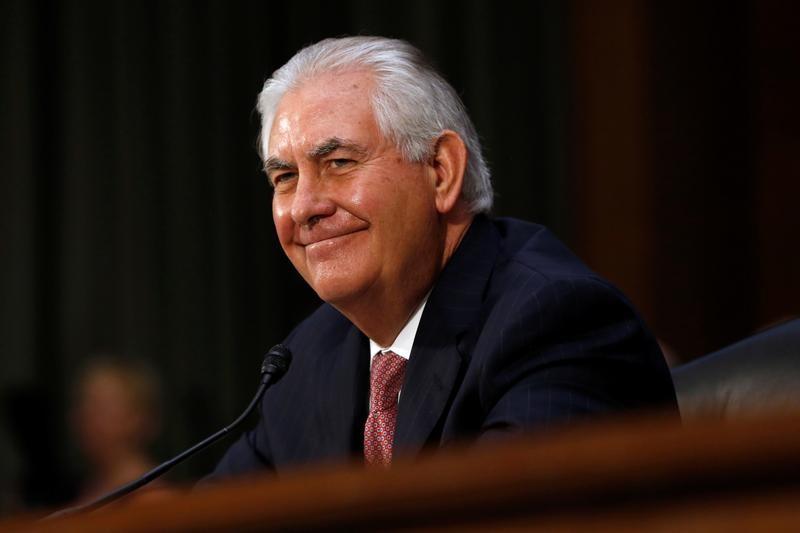 Tillerson gets first briefings at State Department: spokesman: image via Reuters Top News @Reuters, 24 January 2017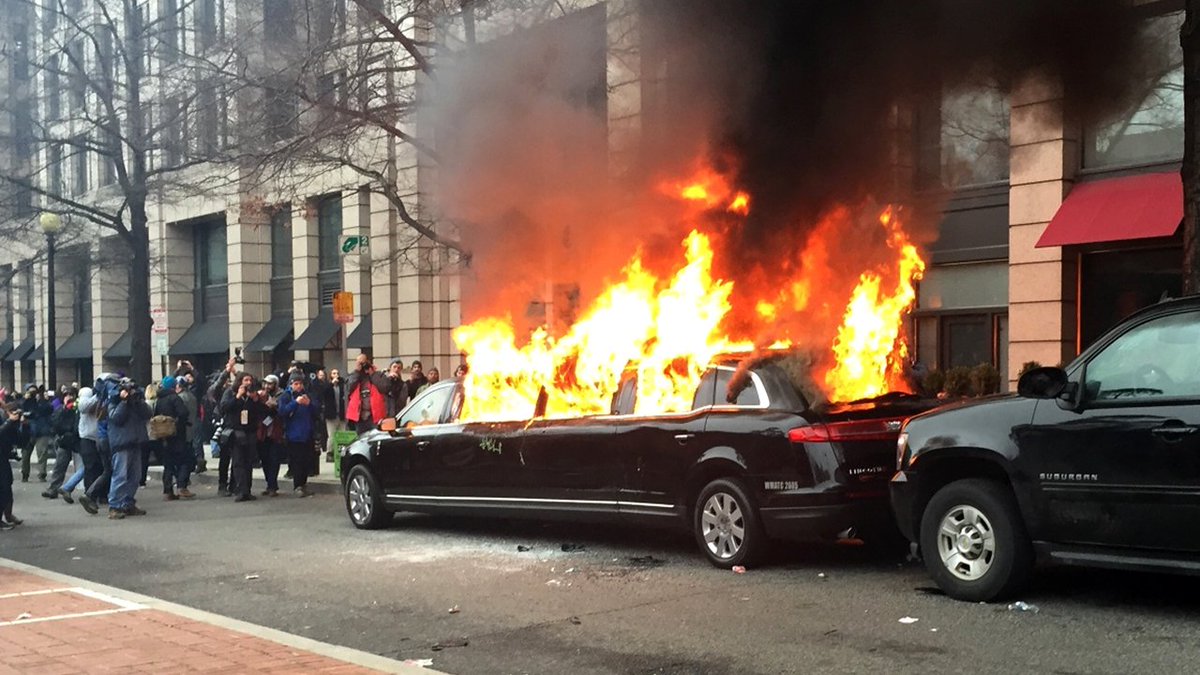 Owner of limo torched in DC during Inauguration Day protest says insurance unlikely to pay
: image via Fox News @FoxNews, 24 January 2017

If Chicago doesn't fix the horrible "carnage" going on, 228 shootings in 2017 with 42 killings (up 24% from 2016), I will send in the Feds!
: tweet via Donald J. Trump @realDonaldTrump,  24 January 2017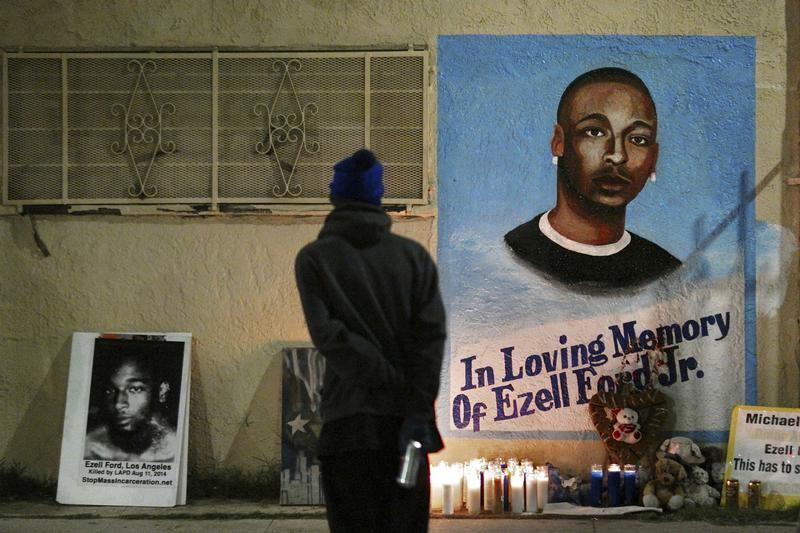 No charges for Los Angeles officers who killed unarmed black man: image via Reuters Top News @Reuters, 24 January 2017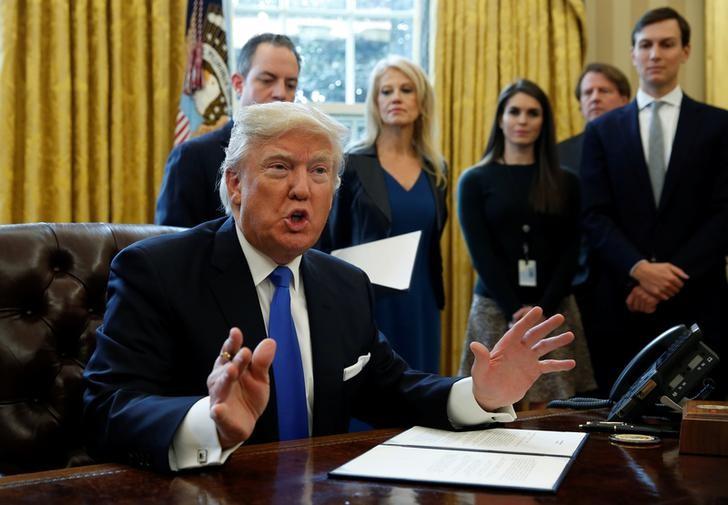 Trump vows federal intervention to quell Chicago gun violence
: image via Reuters Top News @Reuters, 24 January 2017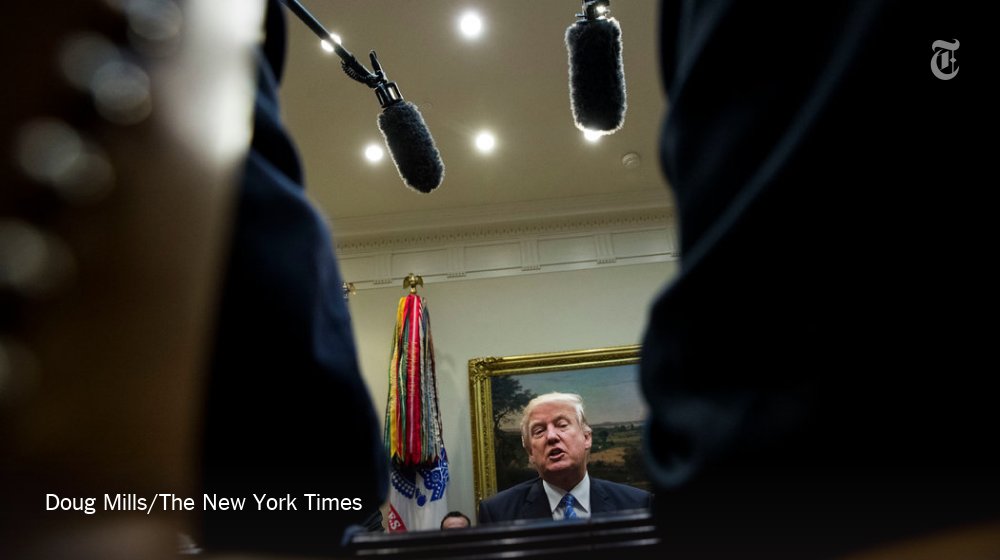 Donald Trump threatens federal intervention in Chicago
: image via The New York Times @nytimes, 24 January 2017
Fuego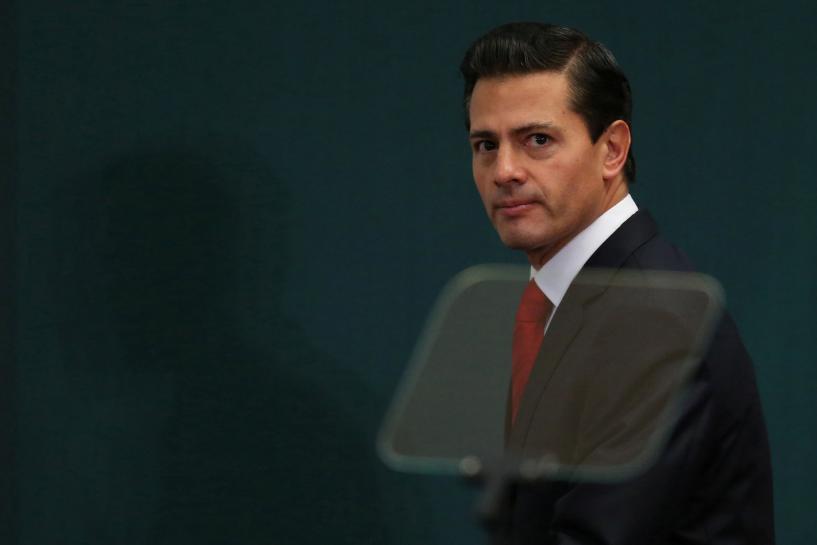 Pressured by Trump, Mexico ready to discuss NAFTA rules in U.S. talks: image via Reuters Top News @Reuters, 24 January 2017

Big day planned on NATIONAL SECURITY tomorrow. Among many other things, we will build the wall!: tweet via Donald J. Trump @realDonaldTrump,  24 January 2017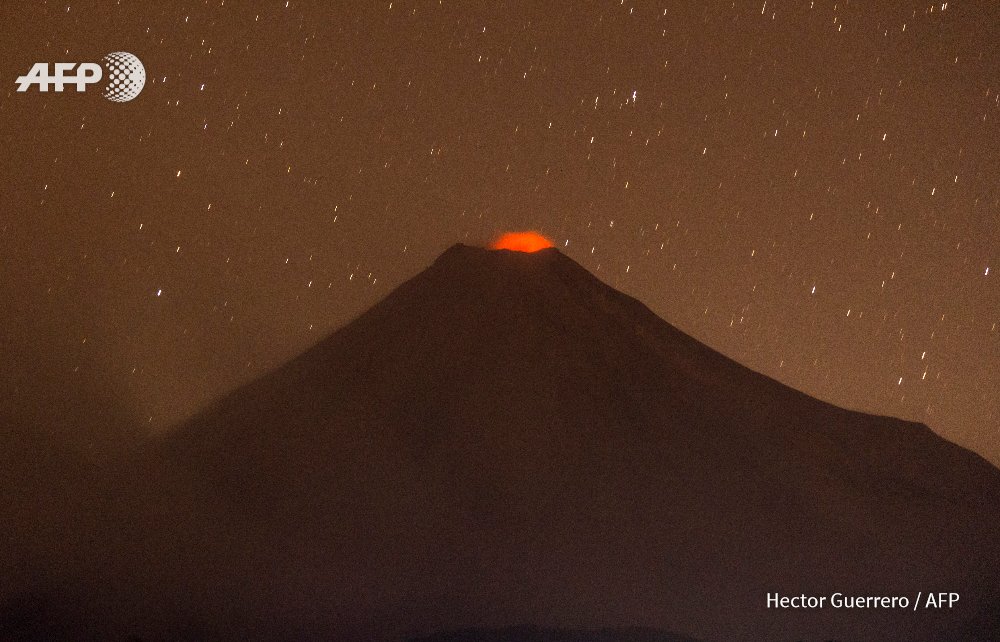 MEXICO – The Colima volcano is one of the most active volcanoes in Mexico and in the last days its activity has intensified. By @mexhector: image via Frédérique Geffard @fgeffardAFP, 24 January 2017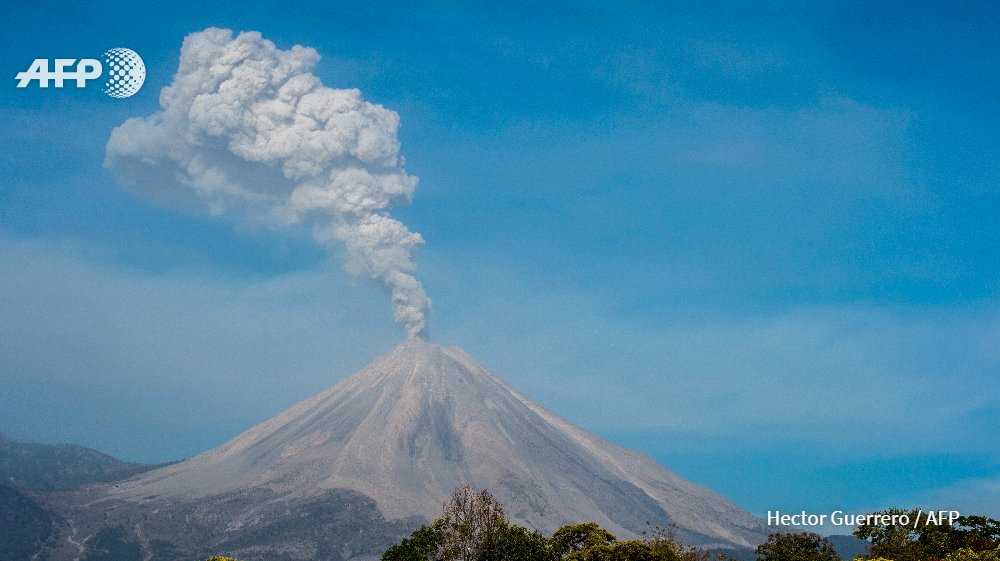 The Colima or Fuego volcano spews ash and smoke on January 23 as seen from San Antonio, Mexico. #AFP by @mexhector: image via Aurelia BAILLY @AureliaBAILLY, 23 January 2017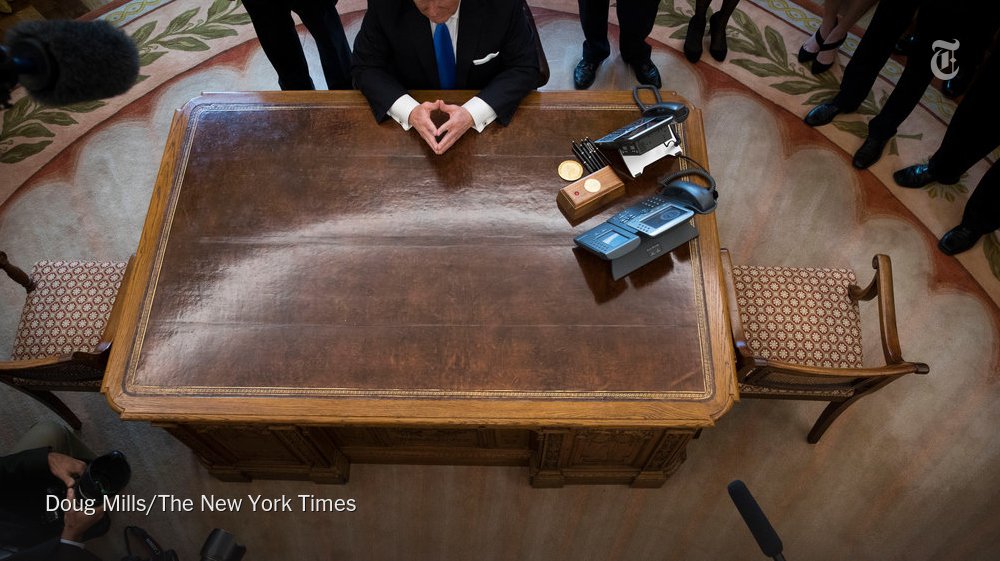 Sinking to Trump's level just lands all of us in the gutter, says @FrankBruni: image via New York Times Opinion @nytopinion, 24 January 2017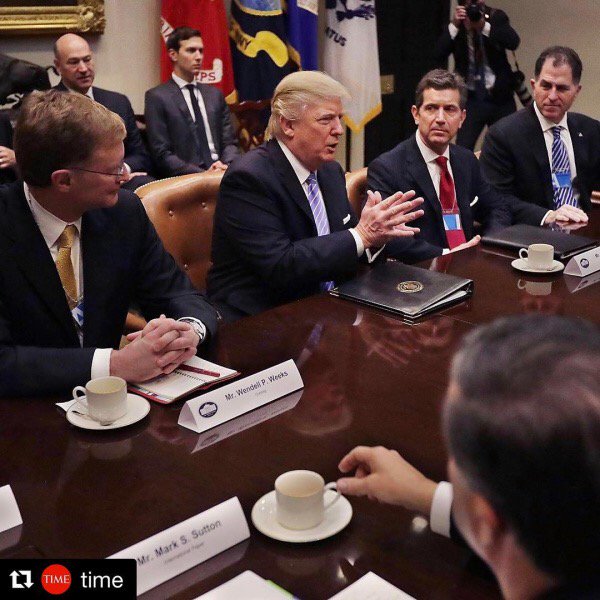 Attn of press photogs in #Trump CEO mtg drawn to #Bannon #Kushner inside their own bubbles #lifewithdonald Photo MattMcClain/WAPO: image via Reading The Pictures @ReadingThePix, 24 January 2017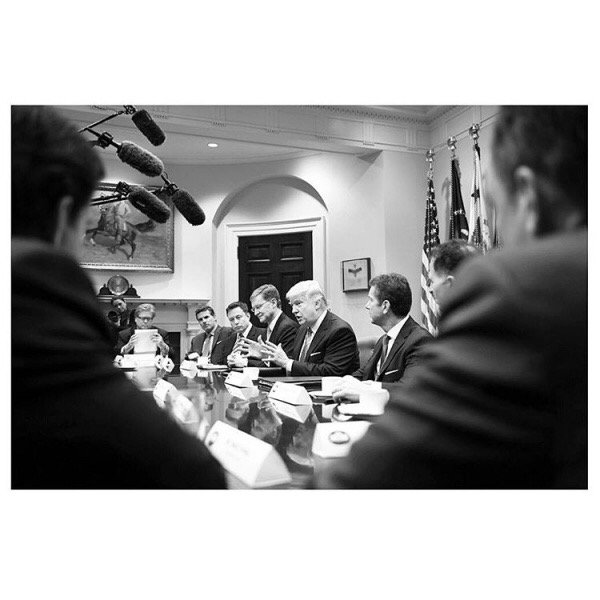 Attn of press photogs in #Trump CEO mtg drawn to #Bannon #Kushner inside their own bubbles #lifewithdonald Photo @somogettynews: image via Reading The Pictures @ReadingThePix, 24 January 2017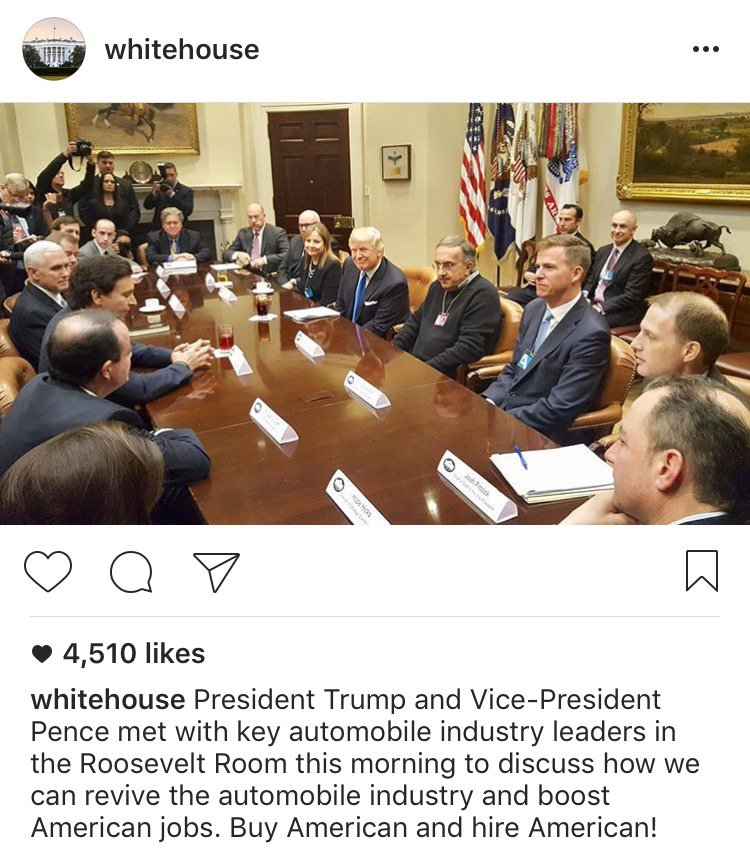 @whitehousepress whitehouse @PressSec We're curious, who is photographing for you and who is photo editing? (This is uncredited.) cc @whnpa: image via Reading The Pictures @ReadingThePix, 24 January 2017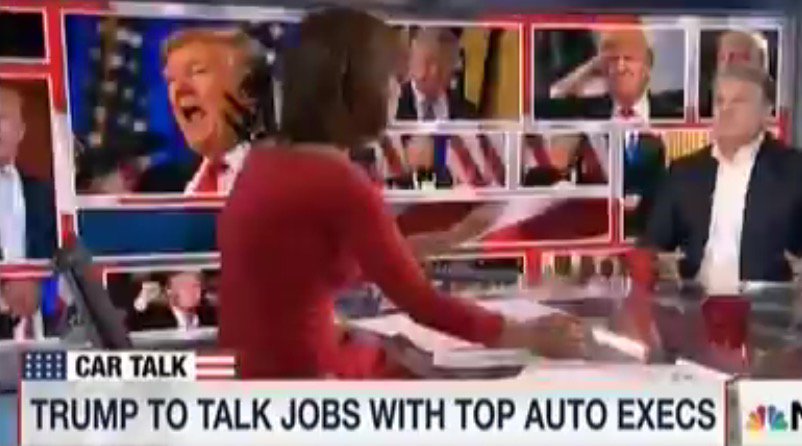 #walltowall: image via Reading The Pictures @ReadingThePix, 24 January 2017
As long as you live you'll never see a photograph of 7 women signing legislation about what men can do with their reproductive organs: image via Martin Belam @MartinBelam, 24 January 2017
ArturoUi16. The Resistible Rise of Arturo Ui, Card Table Productions.: photo by john clayton, 18 May 2016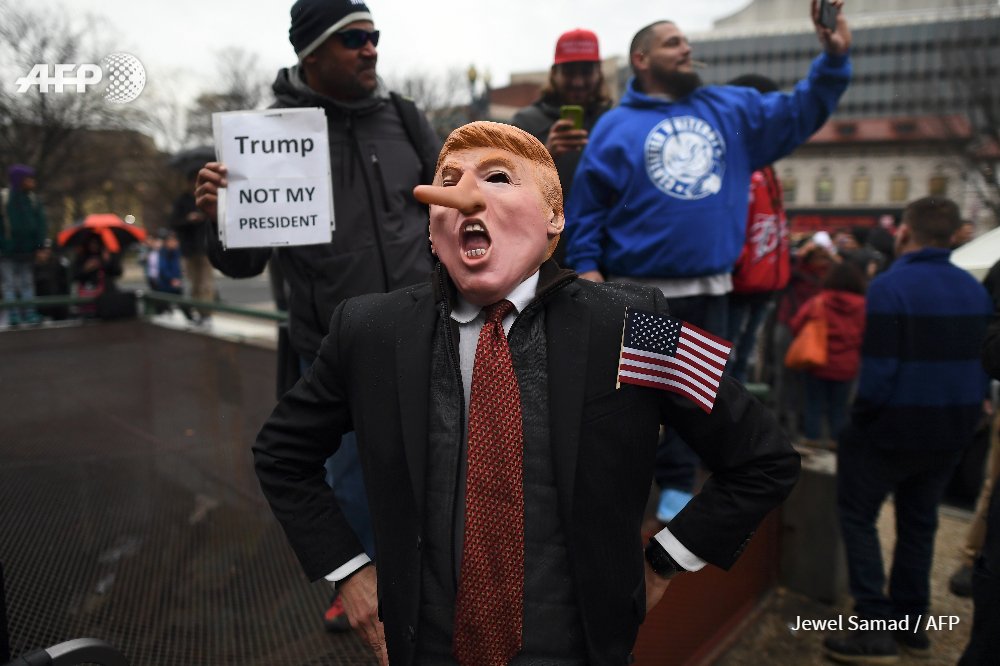 Demonstrators protest against US President-elect Donald Trump before his inauguration in Washington, DC #Inauguration #AFP by @jewelsamad: image via Aurelia BAILLY @AureliaBAILLY, 20 January 2017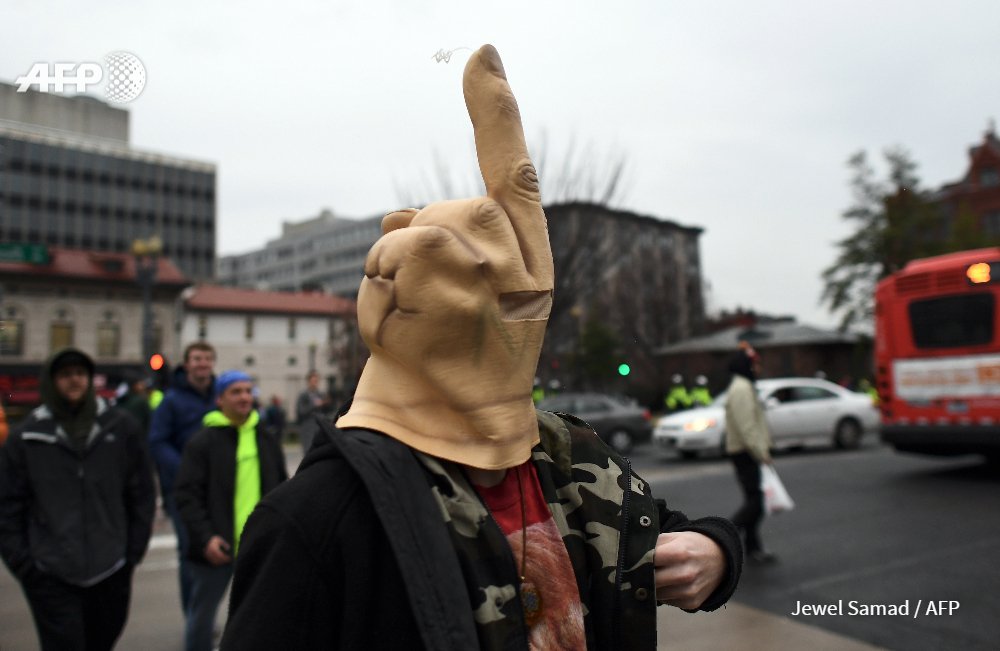 Demonstrators protest against US President-elect Donald Trump before his inauguration in Washington, DC #Inauguration #AFP by @jewelsamad: image via Aurelia BAILLY @AureliaBAILLY, 20 January 2017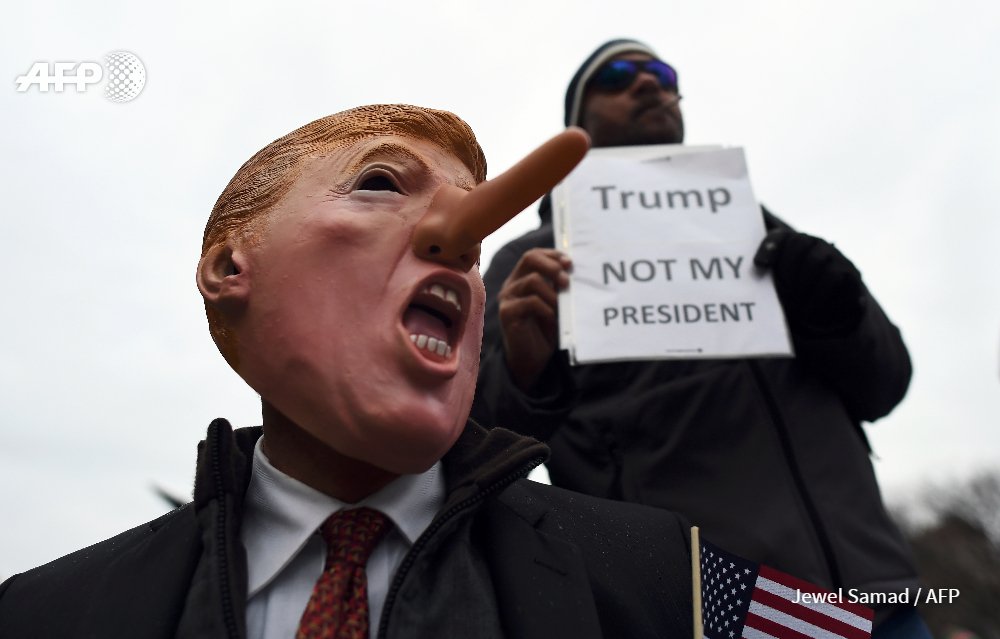 Demonstrators protest against US President-elect Donald Trump before his inauguration in Washington, DC #Inauguration #AFP by @jewelsamad: image via Aurelia BAILLY @AureliaBAILLY, 20 January 2017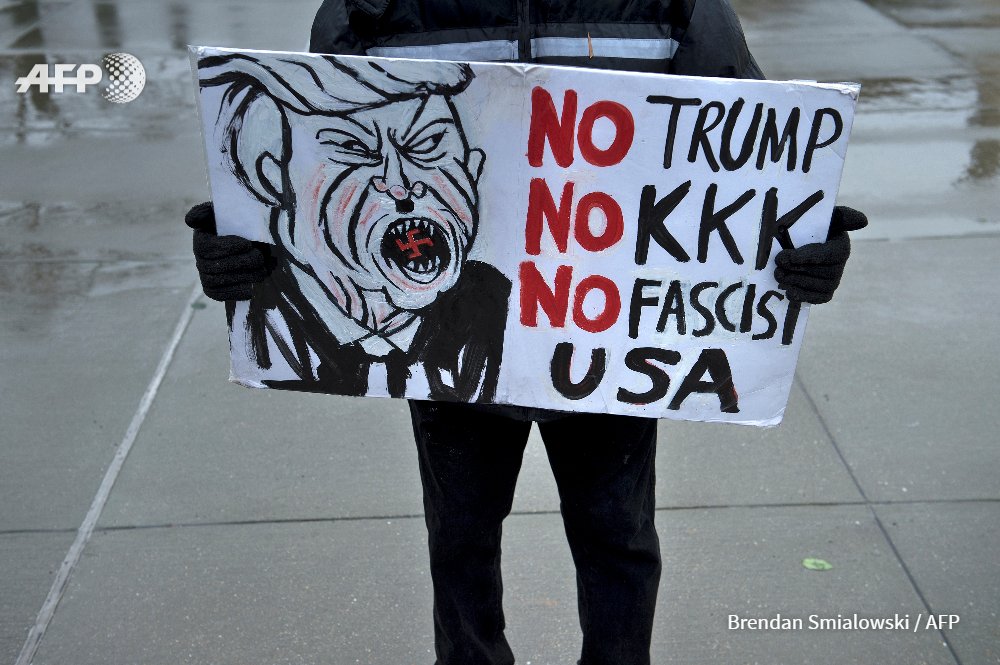 People protest the Trump administration in front of the US Supreme Court on Capitol Hill on January 23 in Washington. #AFP by @b_smialowski: image via Aurelia BAILLY @AureliaBAILLY, 23 January 2017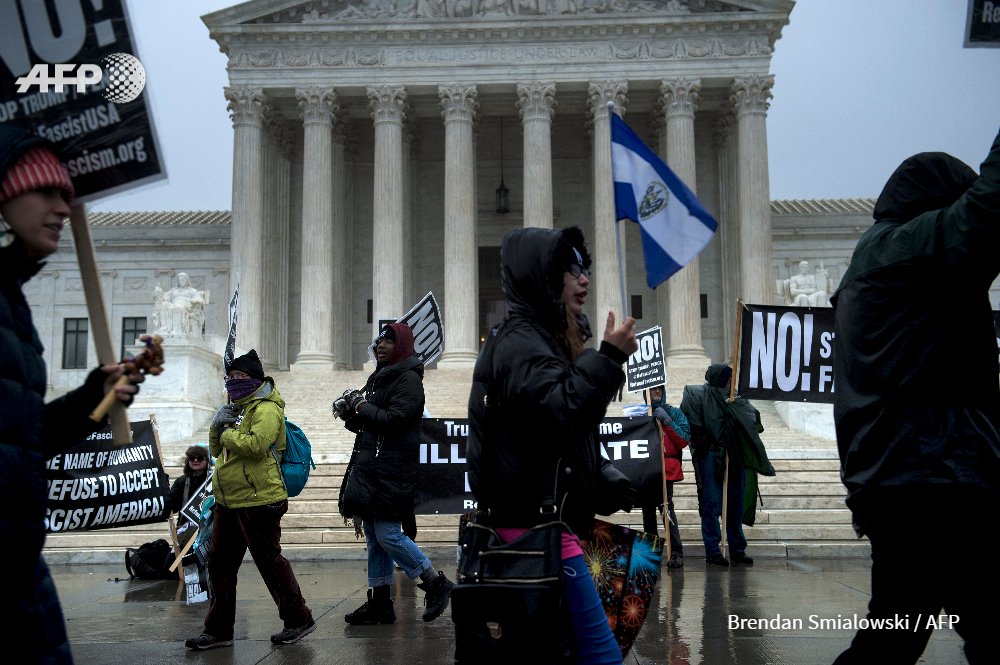 People protest the Trump administration in front of the US Supreme Court on Capitol Hill on January 23 in Washington. #AFP by @b_smialowski: image via Aurelia BAILLY @AureliaBAILLY, 23 January 2017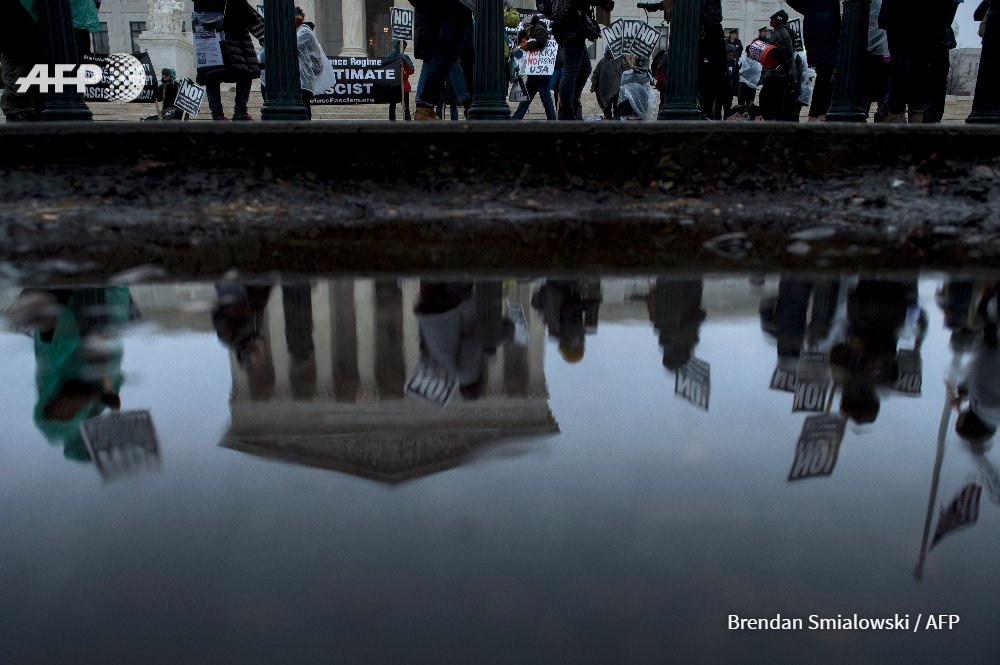 People protest the Trump administration in front of the US Supreme Court on Capitol Hill on January 23 in Washington. #AFP by @b_smialowski: image via Aurelia BAILLY @AureliaBAILLY, 23 January 2017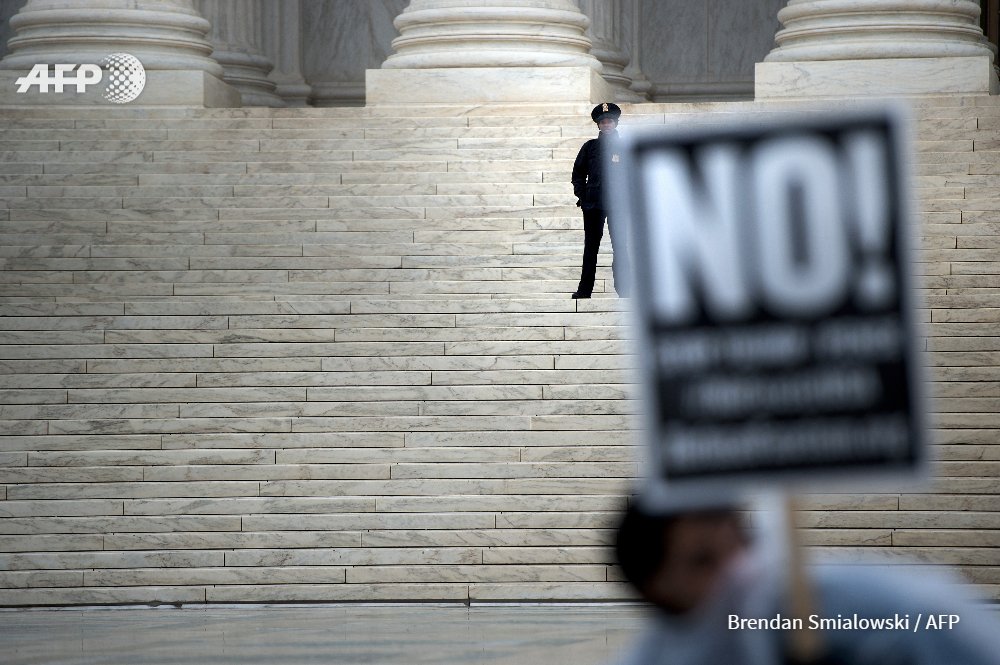 People protest the Trump administration in front of the US Supreme Court on Capitol Hill on January 23 in Washington. #AFP by @b_smialowski: image via Aurelia BAILLY @AureliaBAILLY, 23 January 2017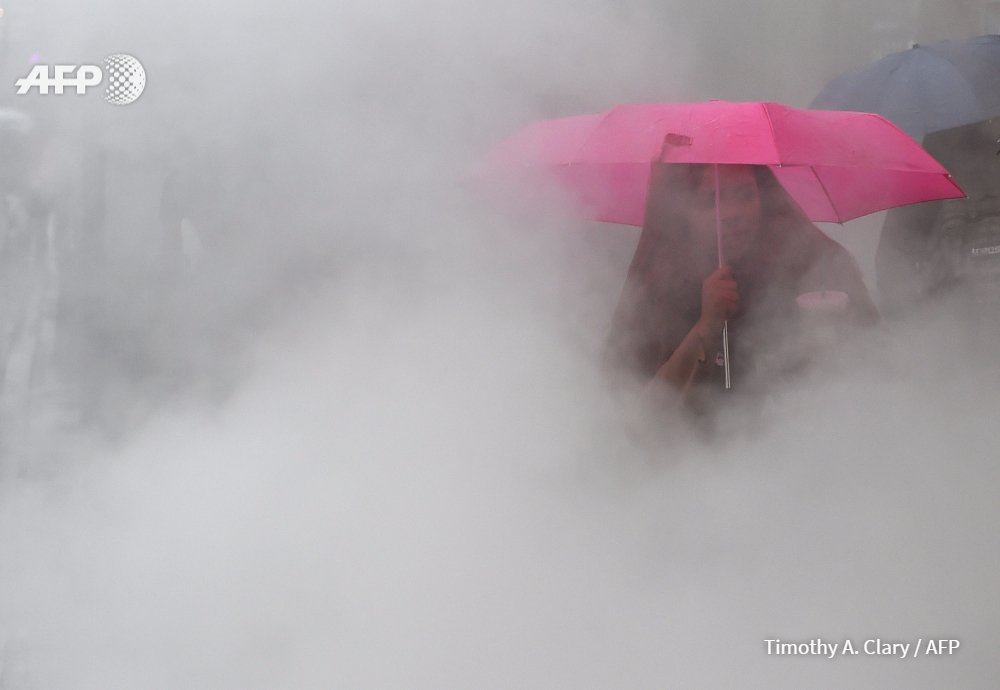 A person walks in the rain and steam coming from a sidewalk grate in Manhattan #NewYork #AFP by Timothy A. Clary: image via Aurelia BAILLY @AureliaBAILLY, 23 January 2017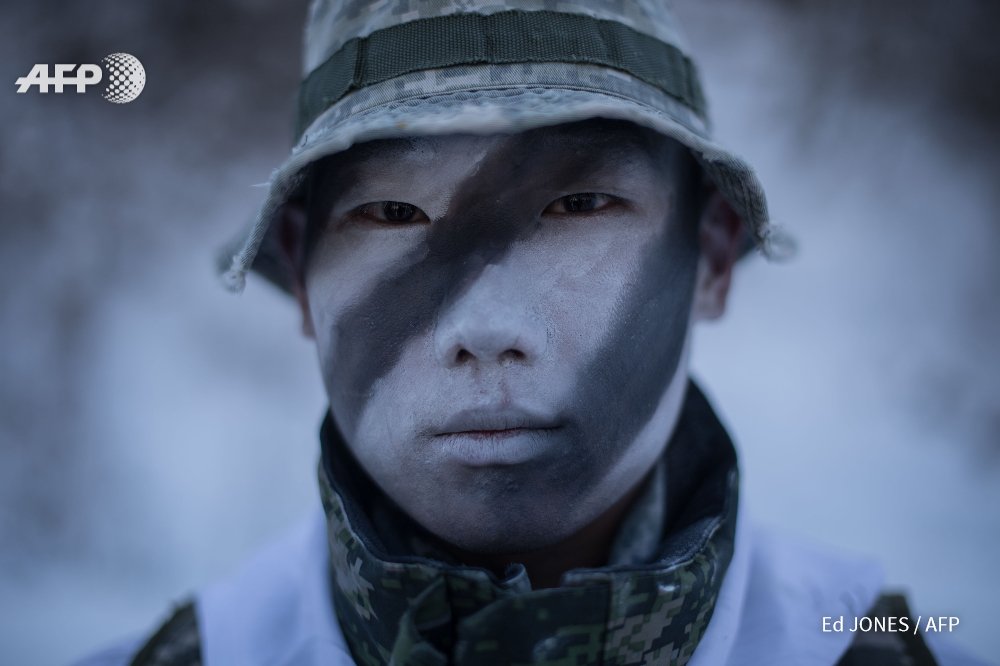 SOUTH KOREA – South Korean and US soldiers perform for the media during a joint annual winter exercise in Pyeongchang. By @edwardesjones: image via Frédérique Geffard @fgeffardAFP, 24 January 2017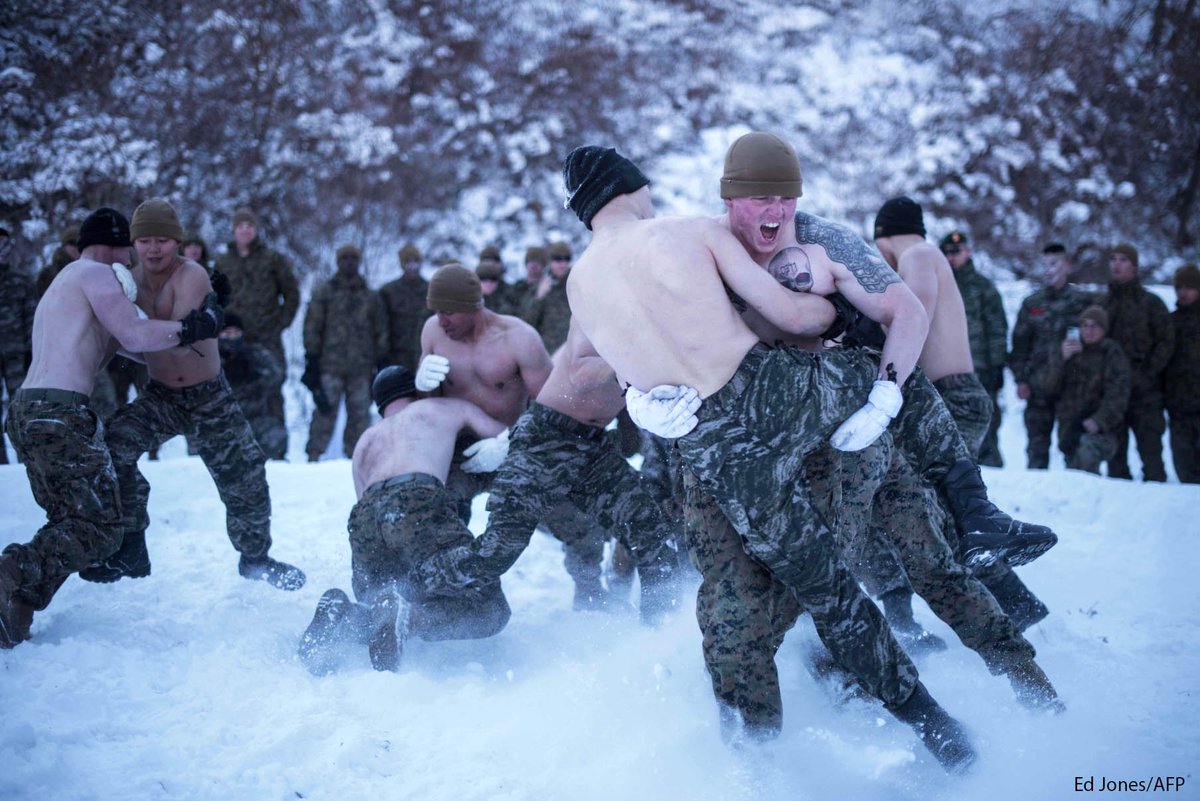 South Korean and US soldiers wrestle in the snow during a joint winter exercise in Pyeongchang east of #Seoul Photo @edwardesjones @AFPphoto: image via SundayTimesPictures @STPictures, 24 January 2017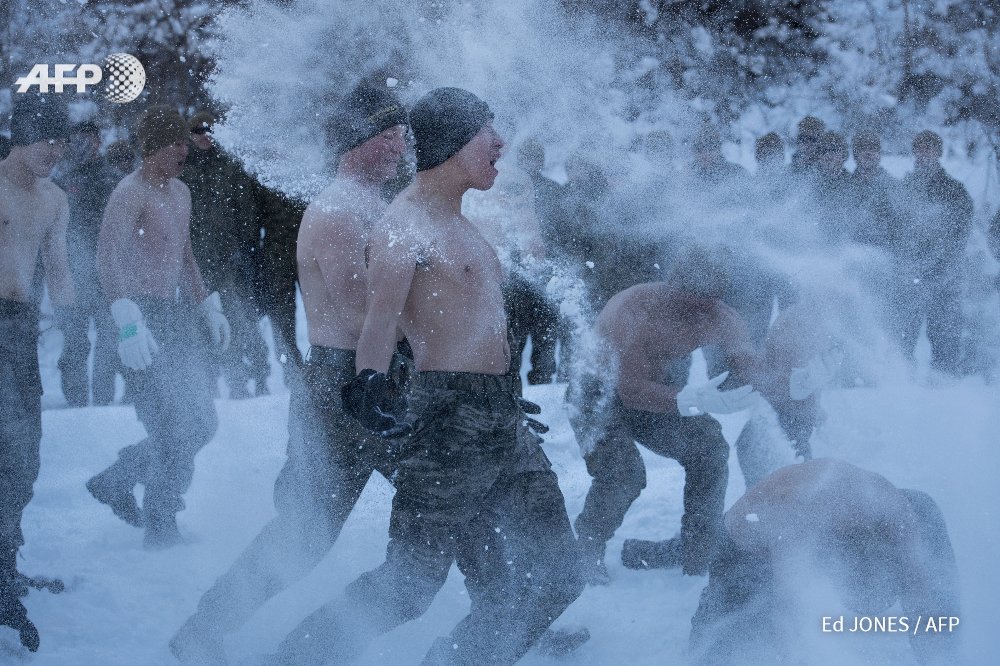 SKOREA – South Korean and US soldiers throw snow on themselves as part of a joint annual winter exercise in Pyeongchang. By @edwardesjones: image via Frédérique Geffard @fgeffardAFP, 24 January 2017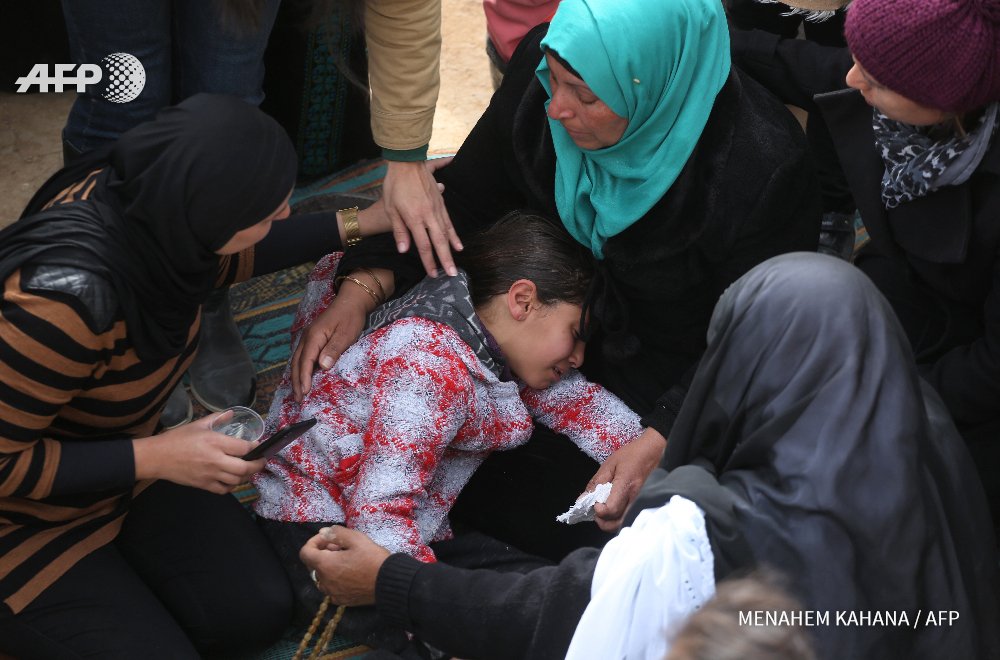 ISRAEL – The funeral of a Bedouin man killed when Israeli police staged a pre-dawn raid on Umm al-Hiran to demolish homes. By @menahemkahana: image via Frédérique Geffard @fgeffardAFP, 22 January 2017
A member of the Israeli Parliament, injured in clashes btwn Bedouin villagers and Israeli police off. in Umm al-Hiran. Keren Manor @AFPphoto: image via Photojournalism @photojournalink, 24 January 2017

Bedouin men attend the funeral of Yaakub Abu al-Qiyan near the Bedouin village of Umm al-Hiran, Israel, Tuesday. On Wednesday last week Israeli police said al-Qiyan, an Israeli Arab rammed his vehicle into a group of police officers, killing one of them before he was shot dead during clashes in southern Israel over a court-ordered operation to demolish illegally built homes.: photo by Ariel Schalit/AP, 24 January 2017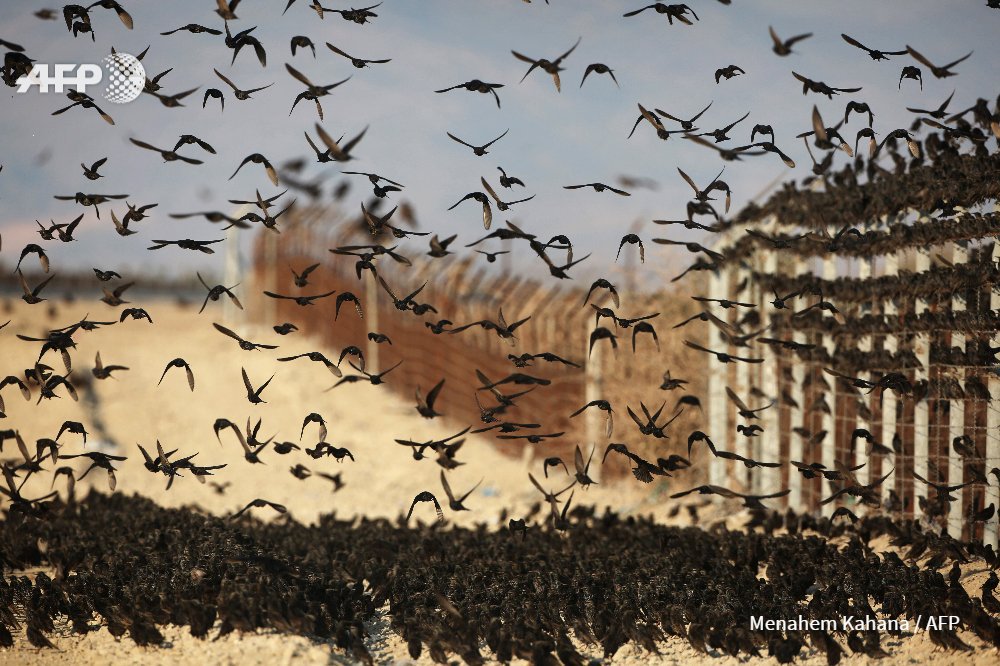 WEST BANK – Starlings stand on the Israeli-Jordan border fence in the Jordan Valley. By @menahemkahana: image via Frédérique Geffard @fgeffardAFP, 24 January 2017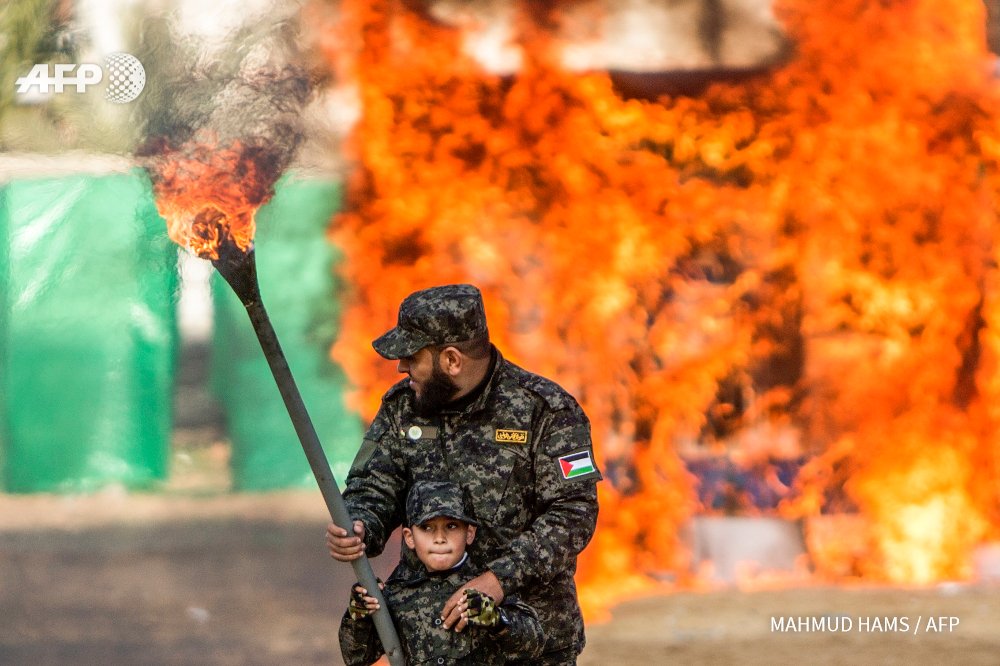 GAZA CITY – A Palestinian man helps a boy set fire to an Israeli flag during a graduation ceremony for Hamas security forces. By @MahmudHams: image via Frédérique Geffard @fgeffardAFP, 22 January 2017