Now that you've had a look at the moody green splendor of the moors near Manchester, England, take a look at the brilliant skyscape near Bordeaux, France (courtesy of our staff), and a favorite poem of theirs.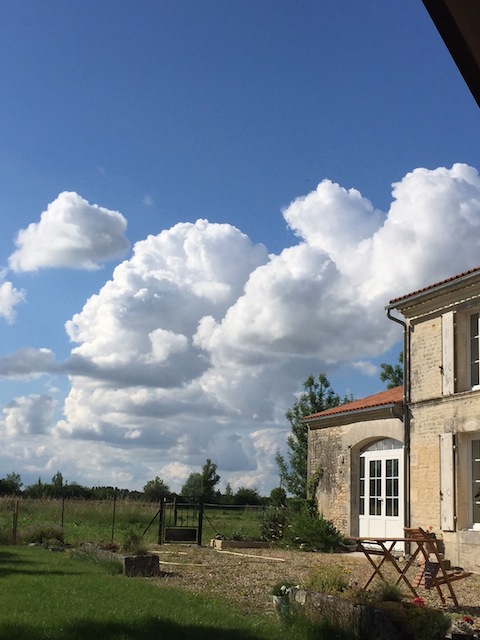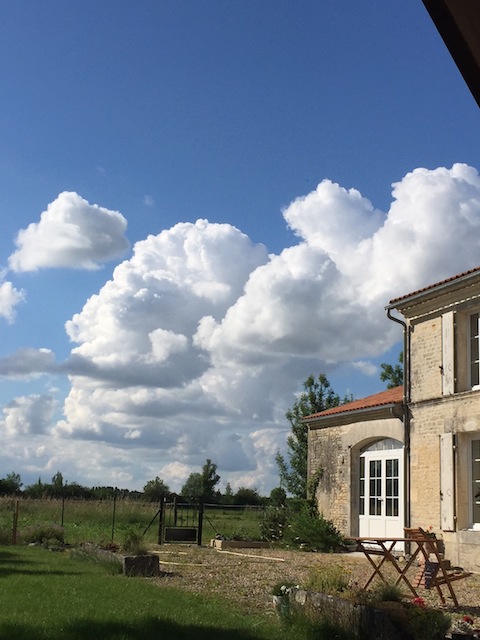 'A History of Clouds'
Hans Magnus Enzensberger
Appearing as they do,
overnight, or out of the blue,
they can hardly be considered
as being born.
Passing away imperceptibly
they have no notion of dying.
And anyway, nobody
can match their transience.
Majestically lonely and white
they rise against a silky blue
or huddle together,
like animals in the cold, collectively
and numb, cluster to form
ink-dark electric disasters,
boom and flash, unmoved,
let hail and water fall.
Then again they boast
of vain feats, change colour,
ape all that is solid.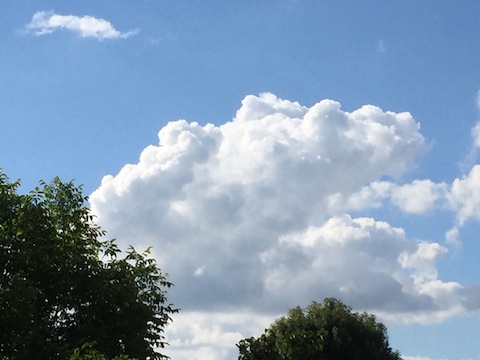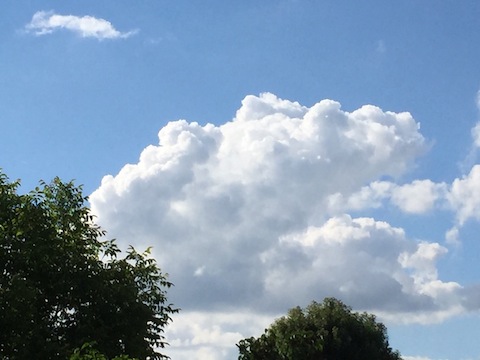 A game is their history,
unbloodied, older than ours.
They don't need historians,
henchmen, medics, make do
without chiefs, without battles.
Their wanderings high up
are quiet and inexorable.
Nothing bothers them.
Probably they believe
in resurrection, thoughtlessly
happy like me,
lying on my back and
watching them for a while.
Postscript: June 8 — A note from our Mancunian correspondent Jay Jeff Jones:
Sometimes the universe throws back the curtains here also, and the sky castles roll past. What is missing in recent summers are all the curlews that used to rise out of the fields, whistling their way out of sight.

But often it's also the way that Ted Hughes wrote it:

Winds from fiery holes in heaven
Piled the hills darkening around them
To awe them. The glare light
Mixed its mad oils and threw glooms.
Then the rain lowered a steel press
PPS: June 8 — And from Gerard Bellaart:
Here's Vallejo's line dealing with the same subject:

"the colossal staging of the sky"